Marionia sp. a184
A pair was discovered after dive guide Peri noticed some damaged soft coral at Aphols during our 2015 trip. Another was in the same area laying eggs under a loose dead Fungia coral. One more was found a couple of days later under a piece of rubble along with an individual of Marionia sp. a141. These are figured as Marionia sp. 6 in Gosliner et al 2015. To 100mm.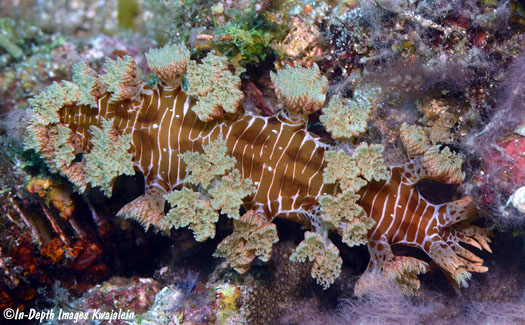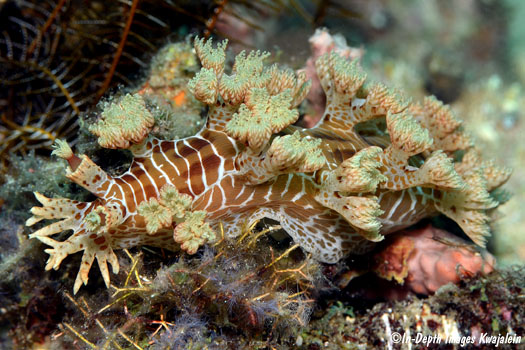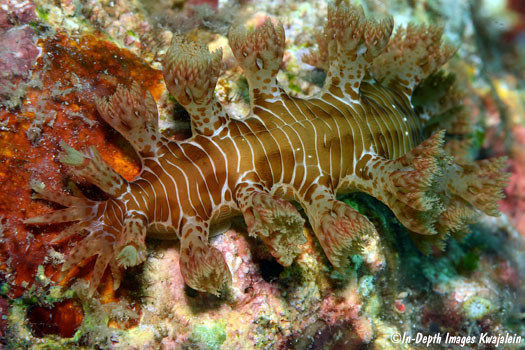 Returning to Aphols on our 2016 trip, we found the same area of soft coral colonies where we had seen the nudibranchs the year before. Again, some of the colonies had tips and branches bitten off. Searching in that immediate area revealed several more Marionia.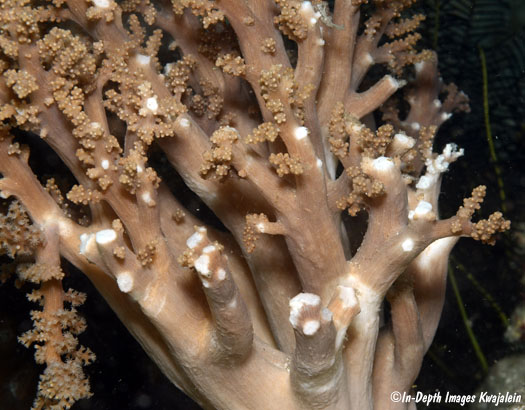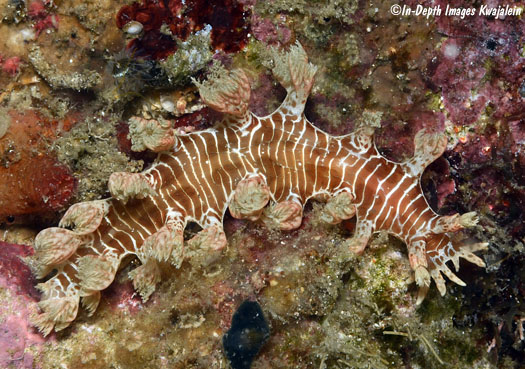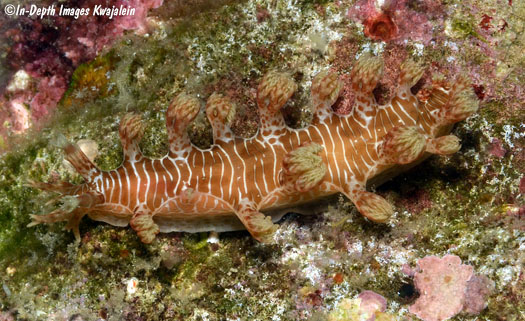 This one was found ona soft coral colony on the slope at Red Palm at night.
Created 15 June 2015
Updated 29 March 2017