Hypselodoris krakatoa Gosliner & Johnson, 1999
We saw these on several occasions, two of these were on the top of the slope near Red Palm, another in the Bethlehem channel, and one more at Murals. 20mm.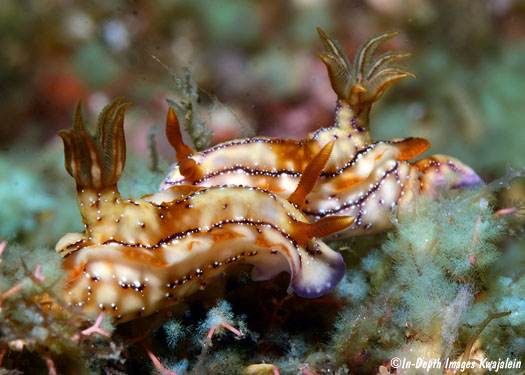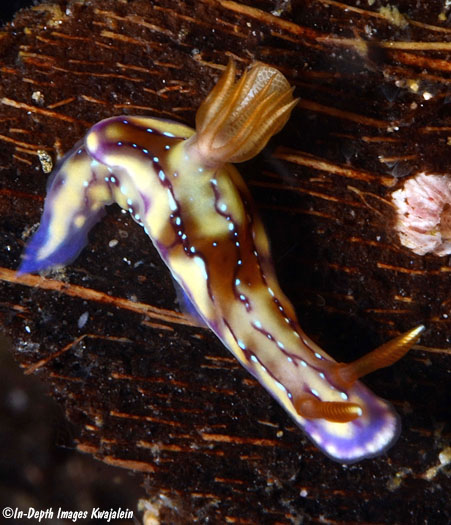 We saw several more at Mato Point and another at the wreck site near Bethlehem.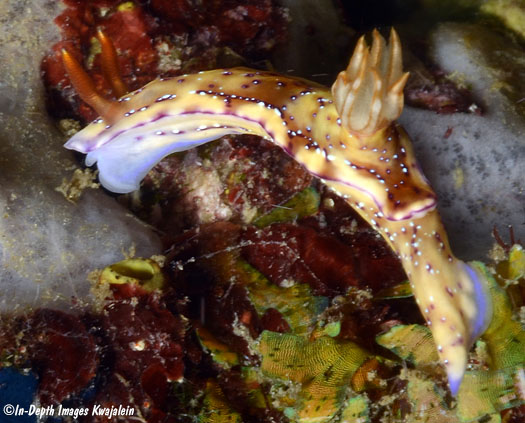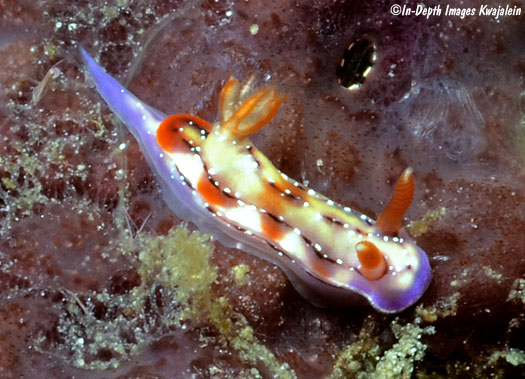 Created 15 June 2015
Updated 29 March 2017