Discodoris sp. e588
This is known in the Marshalls from a single specimen found at night in a Kwajalein Atoll seaward reef ledge at a depth of 15m on 13 June 2009. While it could be a form of Discodoris lilacina, the dark rim to the rhinophore pockets resemble Discodoris sp. 2 in Gosliner et al (2008).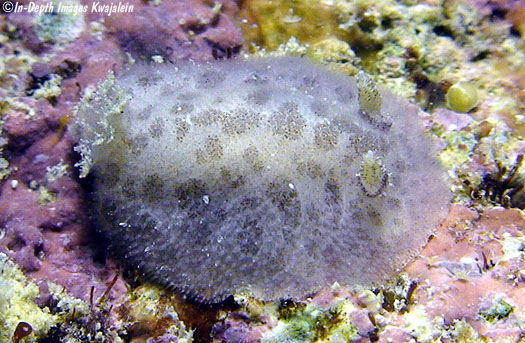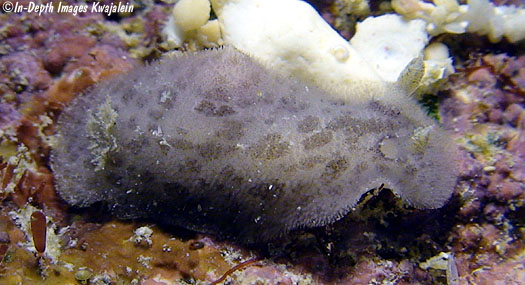 The next three shots are of the same specimen taken with a different digital camera.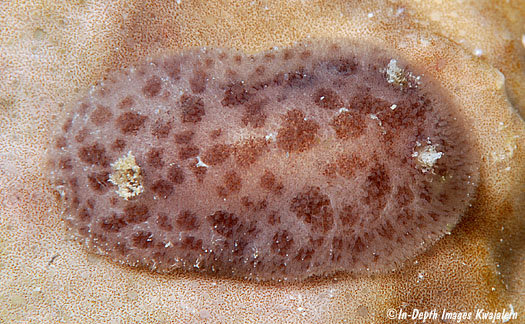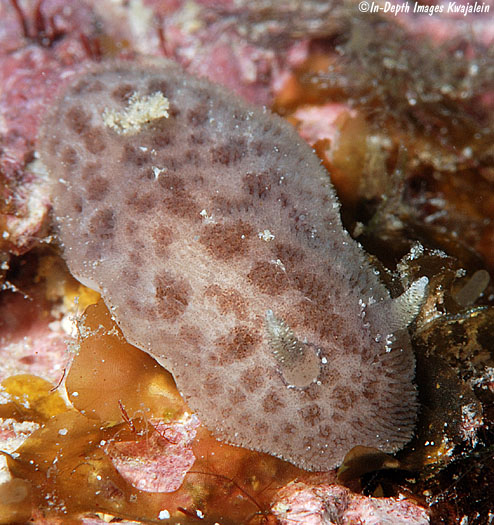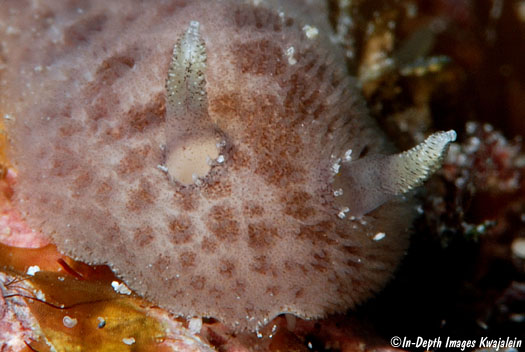 The darker animal, found under a rock on a Kwajalein lagoon pinnacle on 20 May 2013, looks as though it could be this species, but this is not certain. The rhinophores and their sheaths are very similar, but the darker body could be obscuring the darker patches present on the earlier specimens.
Created 28 June 2009
Updated 5 February 2016