Umbraculum umbraculum (Lightfoot, 1786)
This unusual species has a shell that forms a flat cap over the top of its body. The first specimen we found in the Marshalls was mostly buried in the sand within a lagoon patch of Halimeda algae at a depth of about 8m. In the first shot below, the animal and shell are still camouflaged with sand. Some was lightly brushed away to see the animal in the lower photos. It was found 30 July 2007. The species seems to be more common in Hawaii.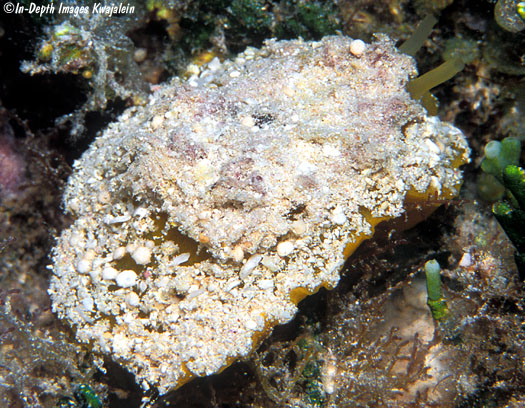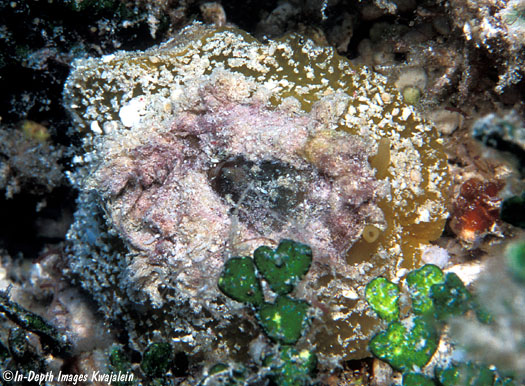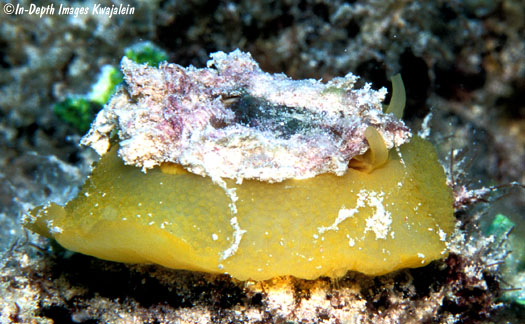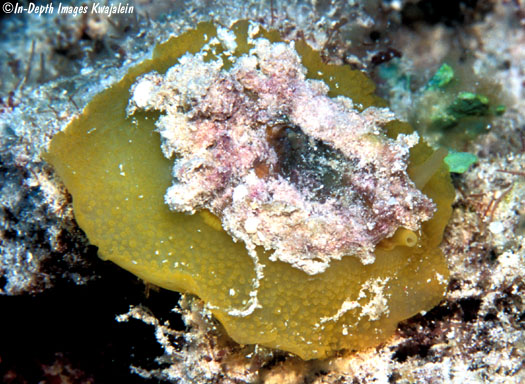 A second specimen was found in a shallow Kwajalein reef quarry by Christina Sylvester.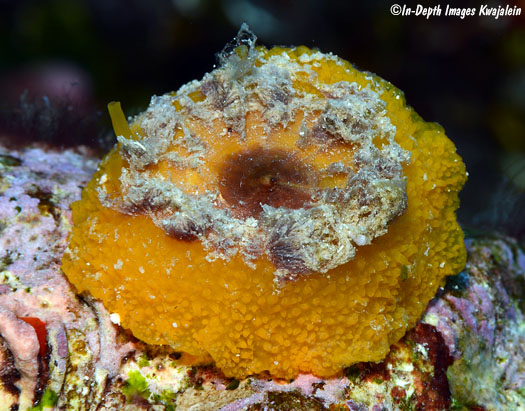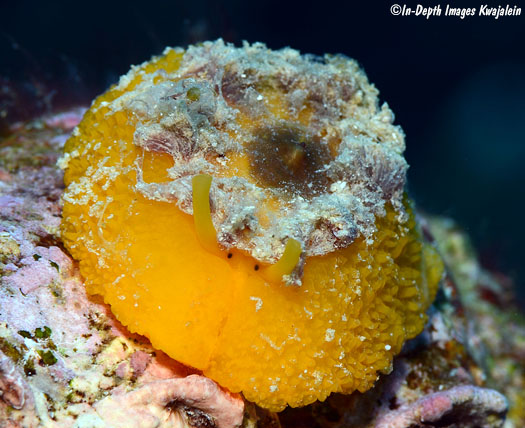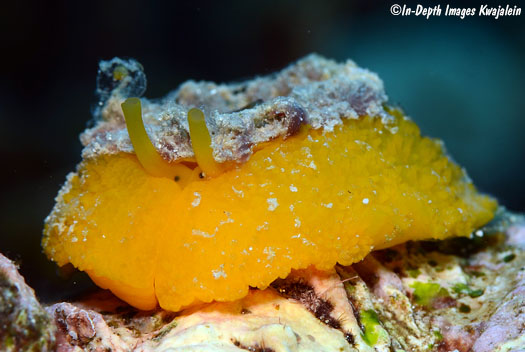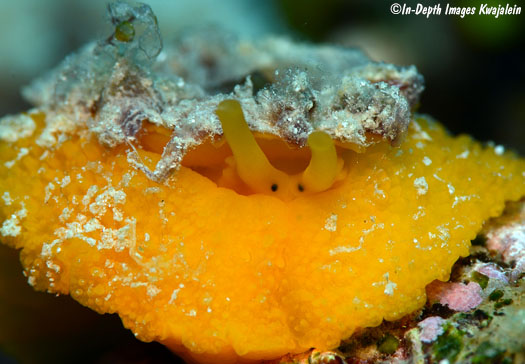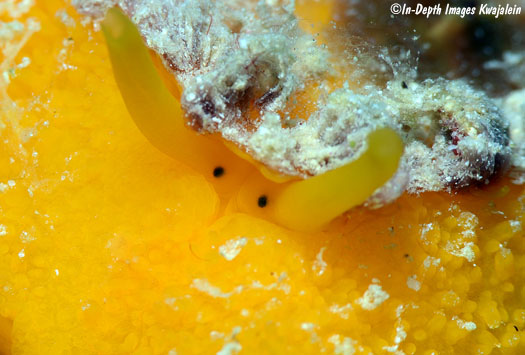 Created 15 April 2009
Updated 20 August 2016
Return to notaspidean thumbnails