Umbraculum umbraculum (Lightfoot, 1786)
This unusual beast has a more or less flat cap resting on a large foot. The sides are crowded with white to gray bumps over the background foot color, which is most often black but can be red, orange, or even white in small specimens. I saw it uncommonly attached to rocky boulders and ledges at night at Pupukea and along the coasts near Makua on Oahu. The large one in the second photo below measured about 100mm across.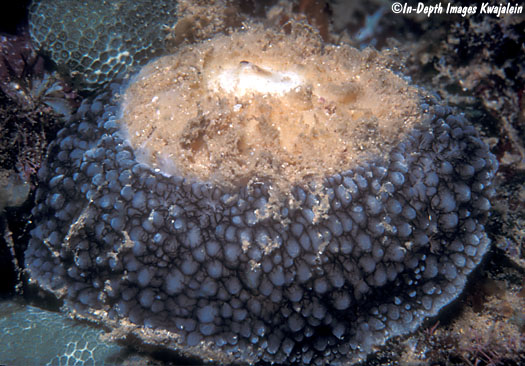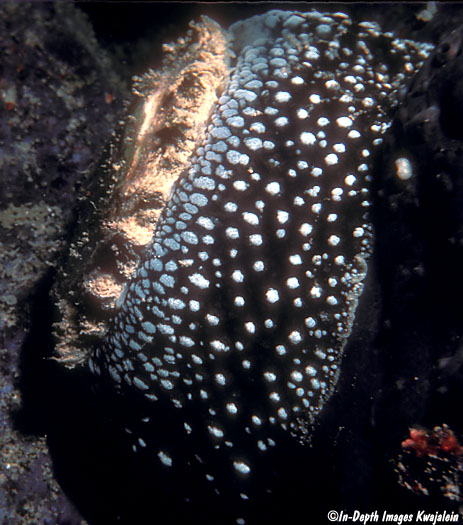 This young one had a mostly white animal.
This red one was brought up from the reef surrounding the Hawaii Institute of Marine Biology on Coconut Island in Kaneohe Bay, Oahu. I photographed it through the thick wall of a glass bowl. Note the tentacles under the shell cap.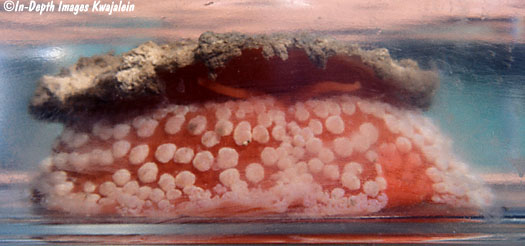 Links:
Sea Slugs of Hawaii
Sea Slug Forum
Marshall Islands Sea Slugs
Created 20 April 2009
Return to Nudibranch main page