Goniobranchus kuniei (Pruvot-Fol, 1930)
We saw Goniobranchus kuniei four times at Pohnpei, three times at Arou Reef and one in Pelim Pass. They seem to be more regular inhabitants there than in the Marshalls.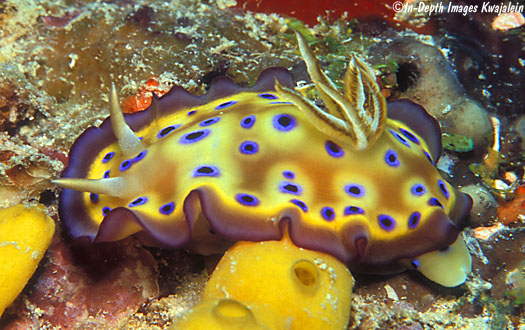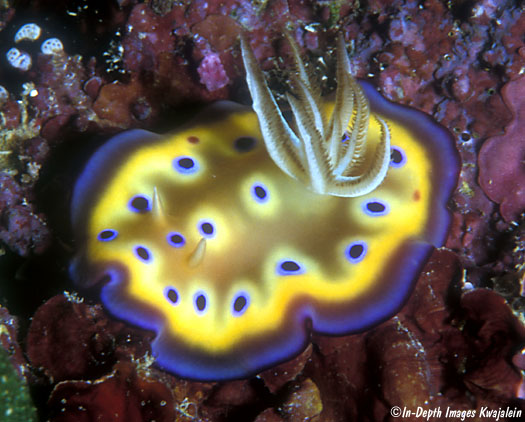 The specimen below was large with unusual branching of the gills.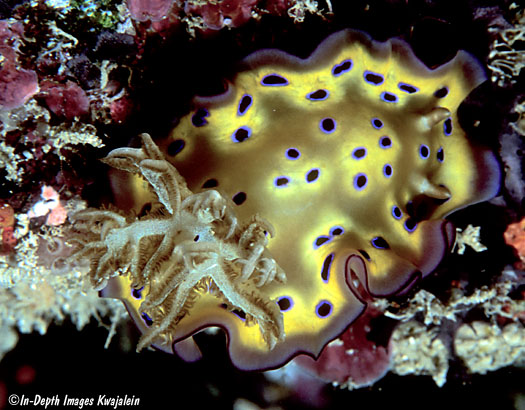 The next two are the Pelim Pass animal. It was definitely feeding on the purple sponge Chelonaplysilla violacea.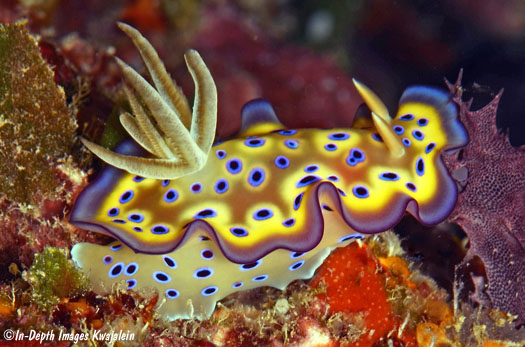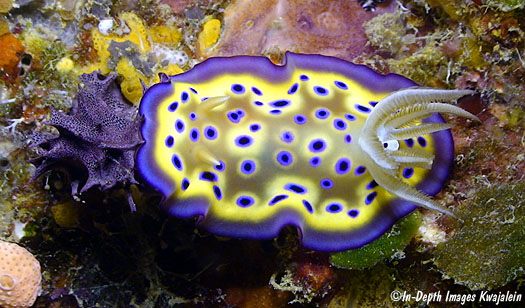 Created 1 January 2008
Updated 1 July 2012
Return to Nudibranch main page