Reticulidia fungia Brunckhorst & Gosliner in Brunckhorst, 1993
Reticulidia fungia lives at Pohnpei at Arou Reef and Mwand Pass, and in the pass at Ant Atoll.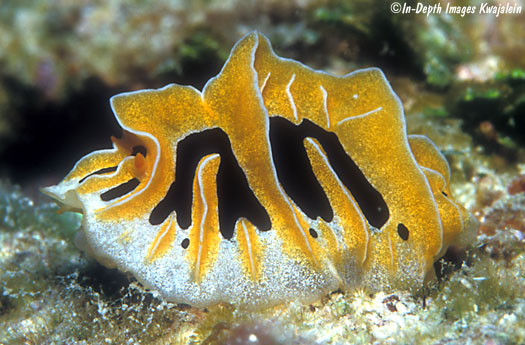 The one below was caught in the act of depositing an orange flattened egg mass.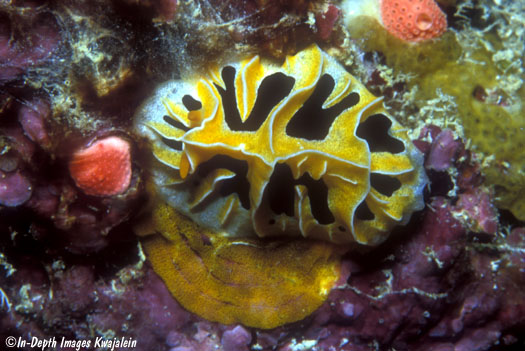 This individual from Pelim Pass was feeding on orange sponge.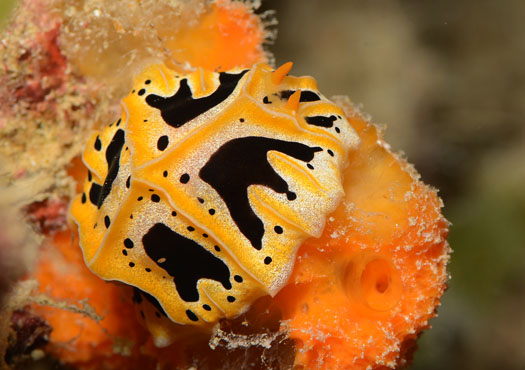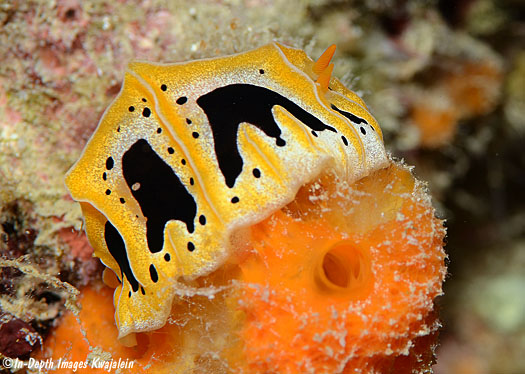 Created 1 January 2008
Updated 9 May 2012
Return to Nudibranch main page