Flabellina rubrolineata (O'Donoghue, 1929)
So far we have found Flabellina rubrolineata only twice at Pohnpei. The firstwas on the north reef bordering the popular dive site Manta Roads on 22 February 2005.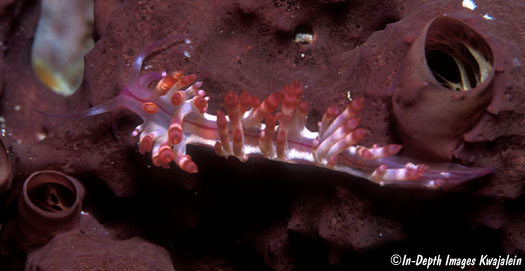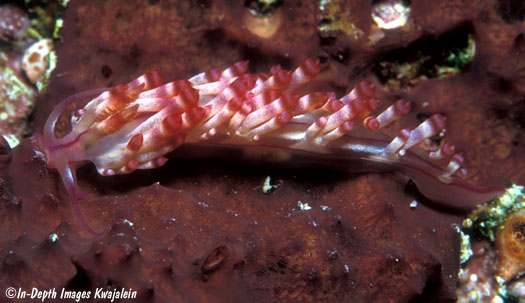 The second was in Pelim Pass on 26 April 2012.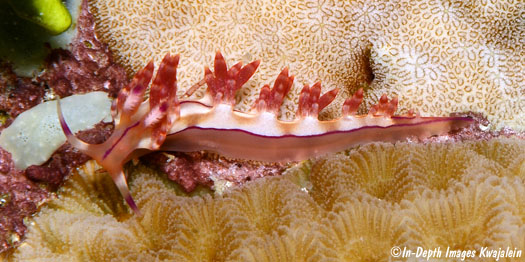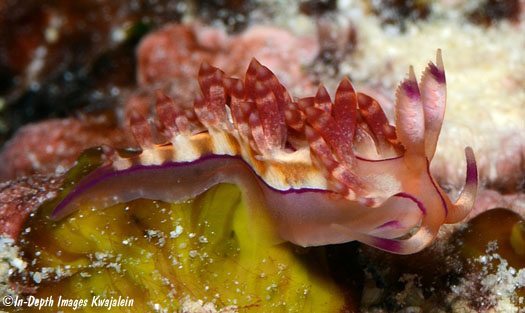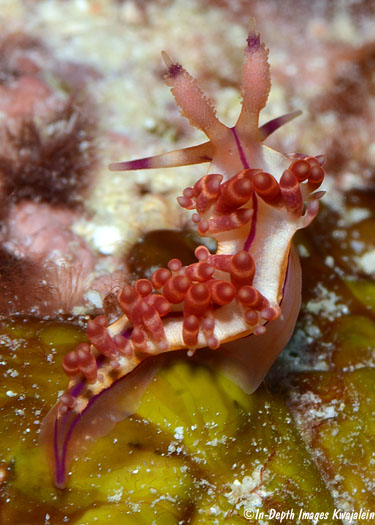 A captured video still shows slightly different color.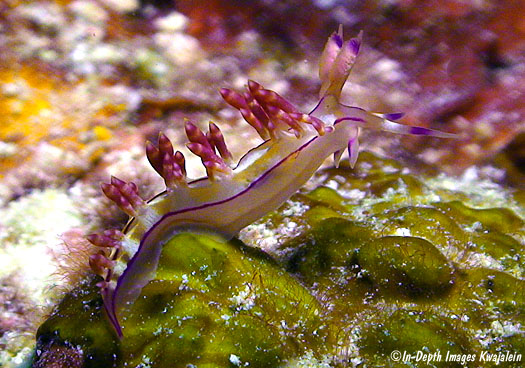 Created 1 January 2008
Updated 9 May 2012
Return to Nudibranch main page