Tambja morosa (Bergh, 1877)
Three specimens of Tambja morosa were seen at Pohnpei, two relatively small ones together under a chunk of dead coral feeding on a bryozoan in Pelim Pass on 16 February 2003. The photo immediately below shows the larger of the two, which measured about 30mm.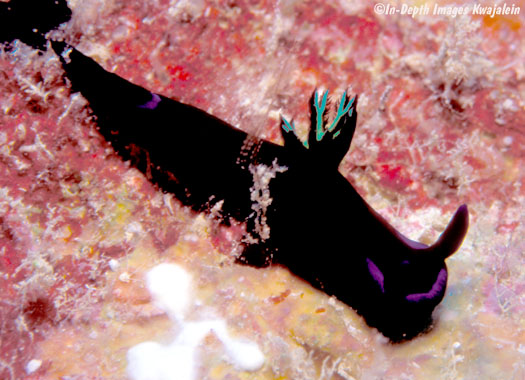 A specimen measuring about 80mm was found in Mwand Pass on 24 April 2012.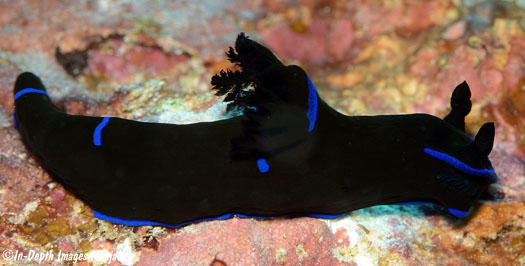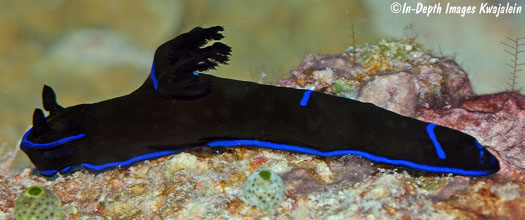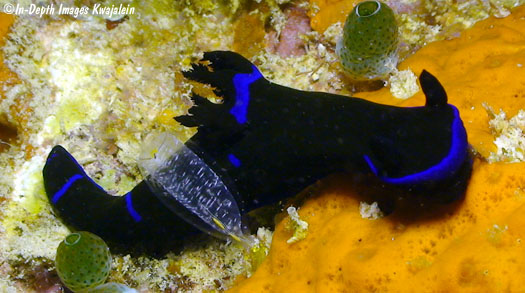 The dark animal seems to suck up the light from the strobe, but brightening the photo in Photoshop reveals an interesting ruffled structure on each side of the anterior end, laterally below the rhinophores. It almost has the look of a gill. While this structure has been mentioned in the literature (e.g., Pola et al, 2006), who suggested a possible sensory function.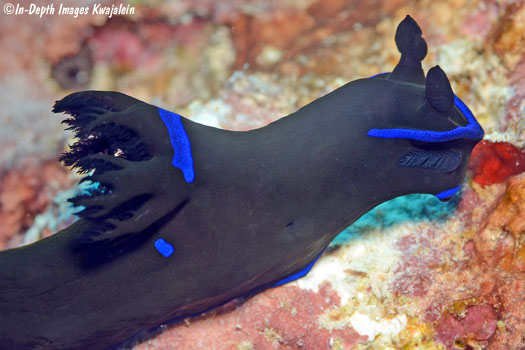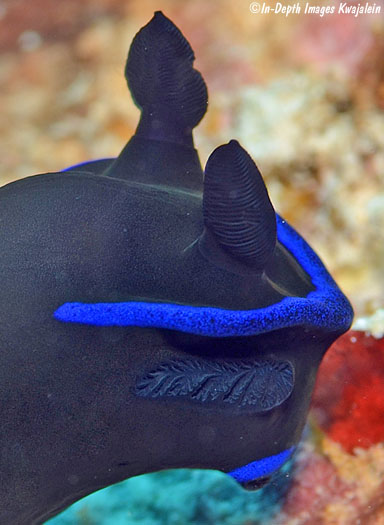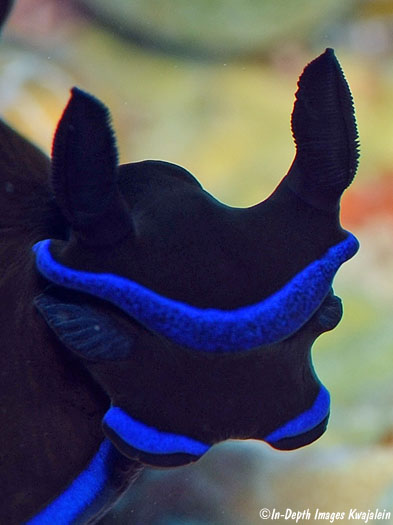 Created 1 January 2008
Updated 9 May 2012
Return to Nudibranch main page