Thuridilla vataae
(Risbec, 1928)
Thuridilla vataae was relatively common at Enewetak Atoll between 1981 and 1983 with more than 80 specimens observed. Most were found under dead coral on intertidal and shallow lagoon reefs at depths up to about 10 meters. Several more were found from only a few days of sampling at Utirik Atoll. Only a few were found at Kwajalein from 1988 until recently, when we started to look a bit shallower than previously on a couple of lagoon interisland reefs. They are sporadically found on and under rocks in 3 to 5m in those areas. The individual below has just laid down the orange spiral egg mass.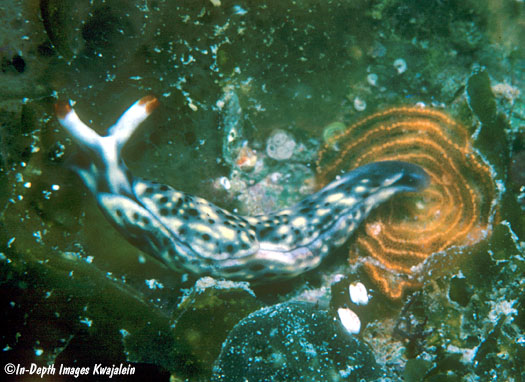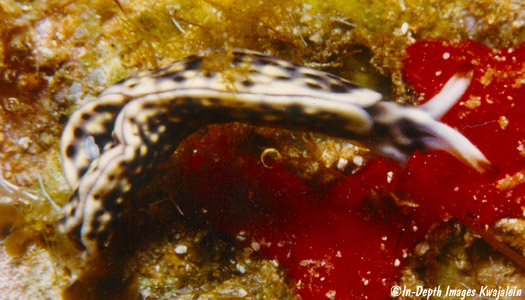 The specimen in the two photos below was found in Kwajalein lagoon on 15 September 2008.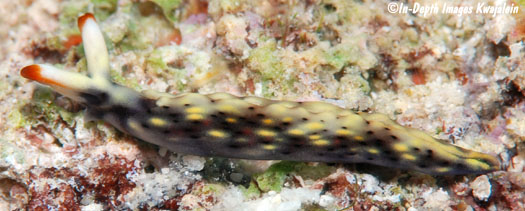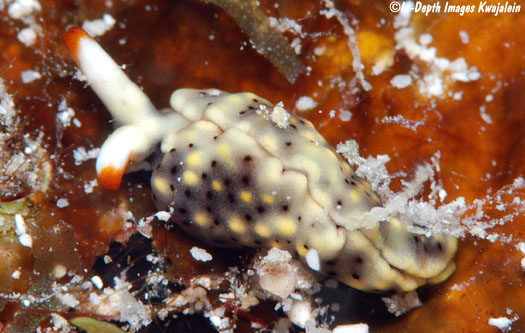 The animal in the photo below was found and photographed on 26 February 2013 by Clara Winkler. It was exposed on the shallow reef at the north point of Kwajalein. The relative size and quantity of yellow and black spots suggests this is a young specimen.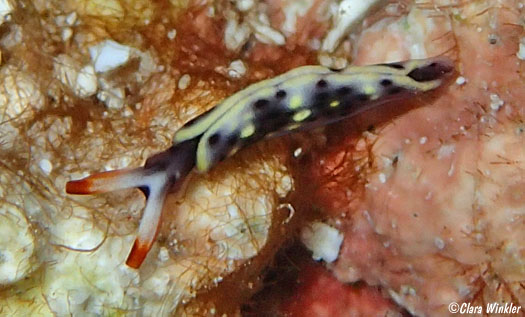 A pair under a rock on a shallow lagoon reef on 31 March 2014.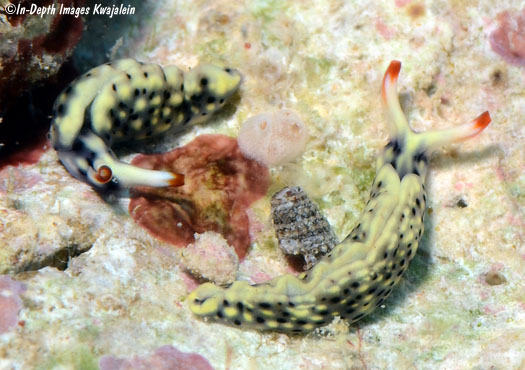 Created 27 January 2007
Updated 13 April 2014
Return to sacoglossan thumbnails