Volvatella
sp. e207
This unidentified species of Volvatella was long known from one specimen found on Caulerpa algae at a depth of 20 meters on Kwajalein Atoll's lagoon slope on 19 June 1982.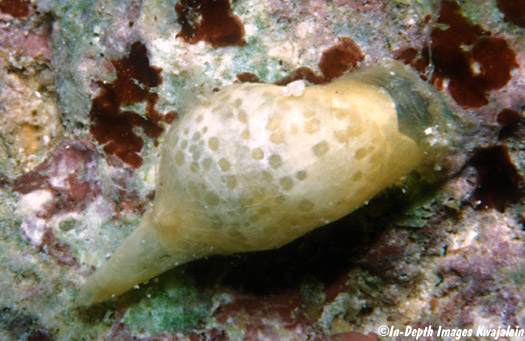 Two additional specimens measuring 8 and 9mm were found on a Kwajalein lagoon sandspit on algae on 15 April 2012. One of these is in the two photos below.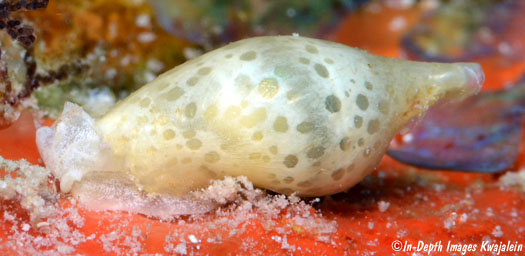 This specimen was found on Caulerpa on an algae covered lagoon slope on 26 October 2015.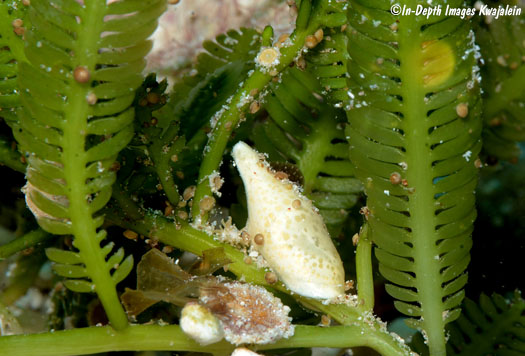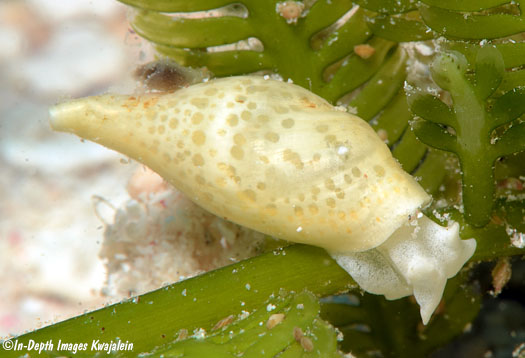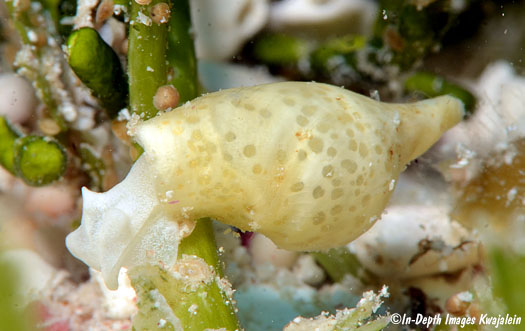 One more was found in Caulerpa in August 2016.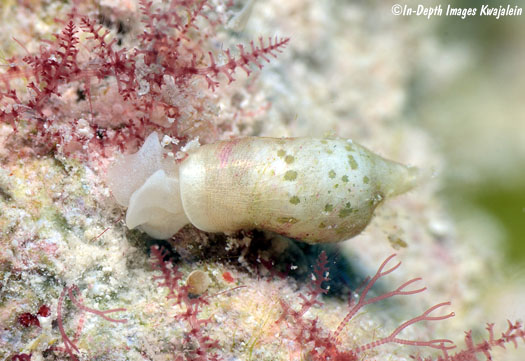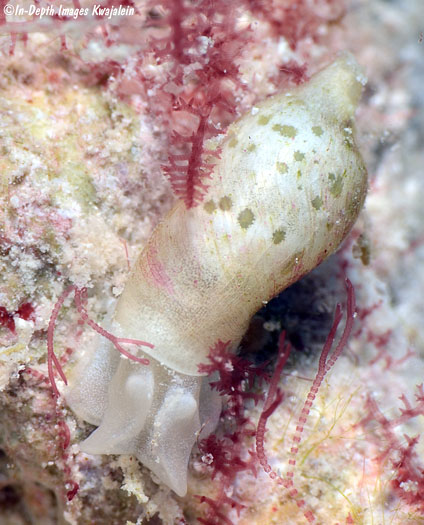 Created 7 February 2007
Updated 5 September 2016
Return to sacoglossan thumbnails