Elysia tomentosa
Jensen, 1997
We believe these are Elysia tomentosa. Although it is possible more than one species are included in the photos below, it seems equally or perhaps more likely that this is just a highly variable species that probably should also include those we have been calling Elysia sp. e024, Elysia sp. e033, Elysia sp. e543 and perhaps others. In the Marshalls, it has been found at Kwajalein and Enewetak Atolls. The first one below was found at Kwajalein crawling about on algae covered rocks on the leeward seaward reef.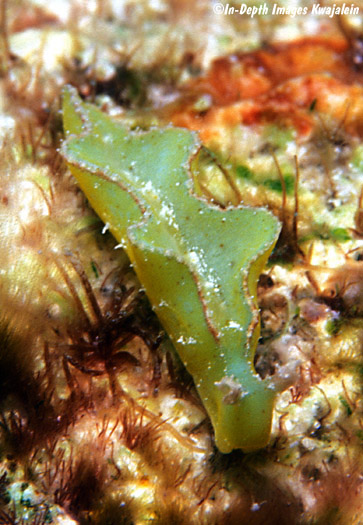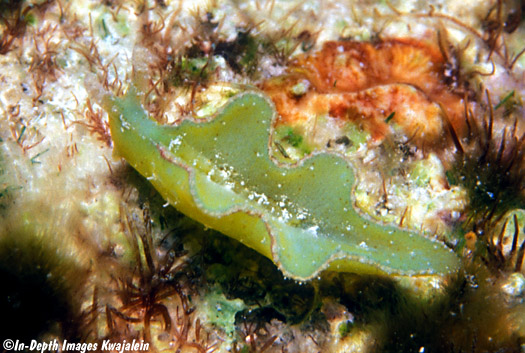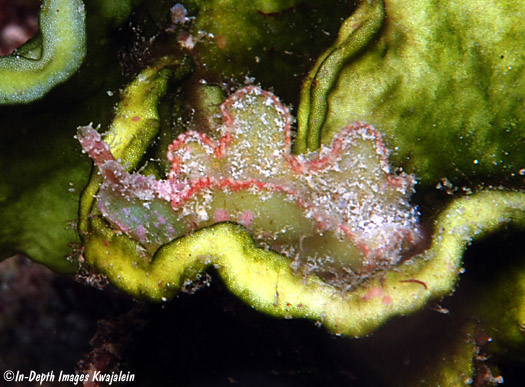 The specimen below was in Caulerpa on a Kwajalein Atoll seaward reef at 13m on 23 May 2010.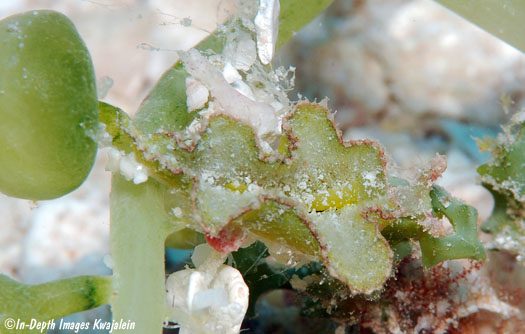 This larger individual appeared in a clump of algae in a holding tank.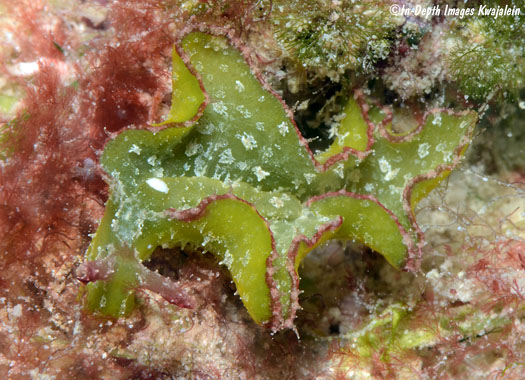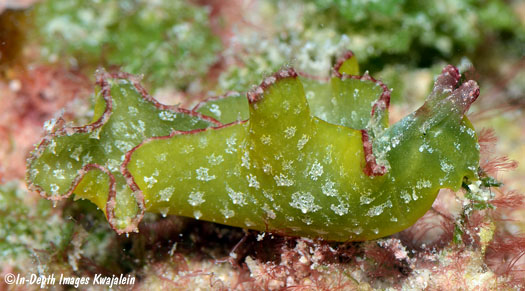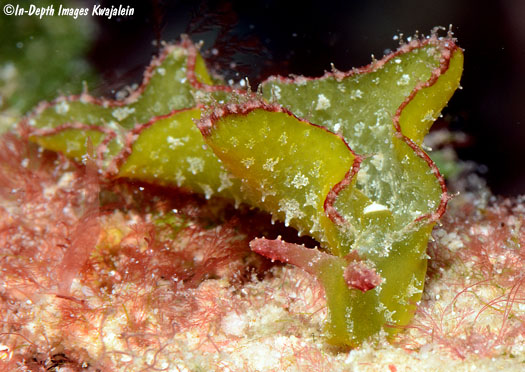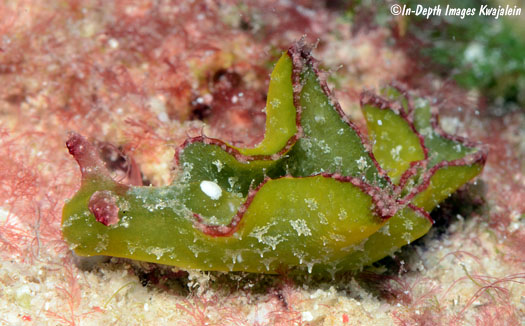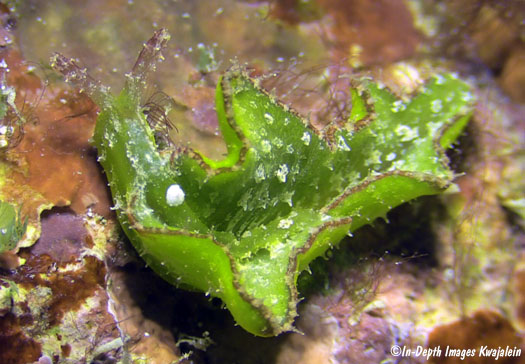 This one was on a lagoon reef near Ebwaj Island, Kwajalein Atoll.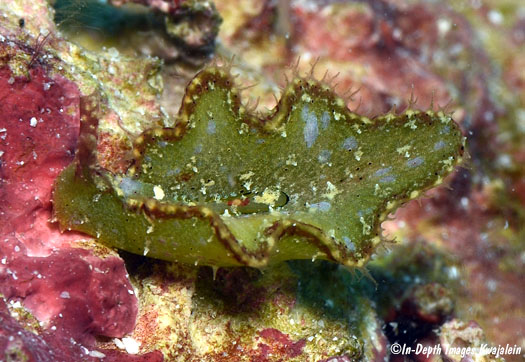 This one came out of some algae brought into an aquarium.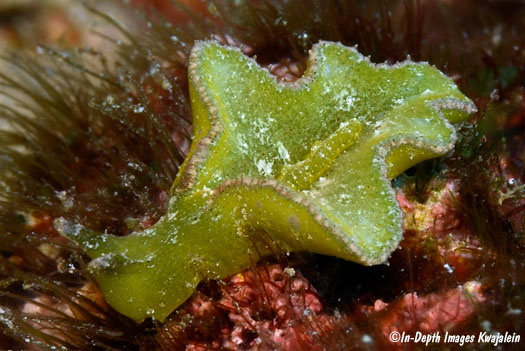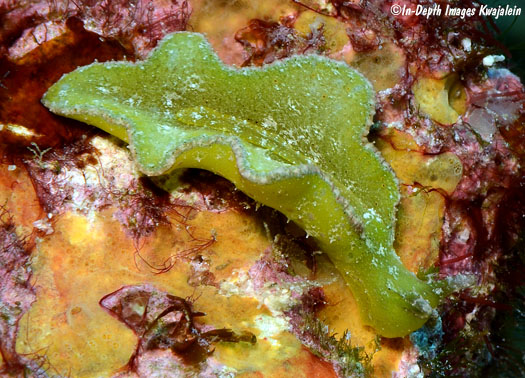 The one below was found on a lagoon reef south of Gagan Island in the northern Kwajalein Atoll.
The next one was on Caulerpa along the lagoon reef between Bigej and Meck Islands, Kwajalein Atoll.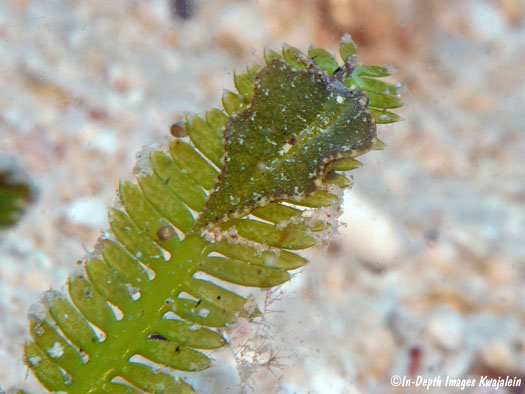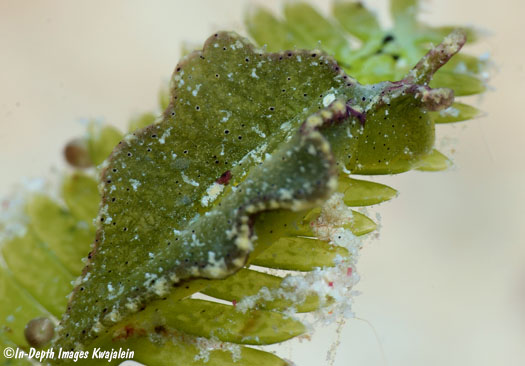 Created 5 February 2007
Updated 19 March 2017
Return to sacoglossan thumbnails