Volvatella ventricosa
Jensen & Wells, 1990
This 10mm Volvatella was found in Caulerpa algae on the lagoon side of Kwajalein at a depth of about 3m by Christina Sylvester. It appears to match figure of Volvatella ventricosa in Gosliner et al (2015) but it is also not too different from a couple of other green Volvatella we have found in the Marshalls. They may all be variations of the same species.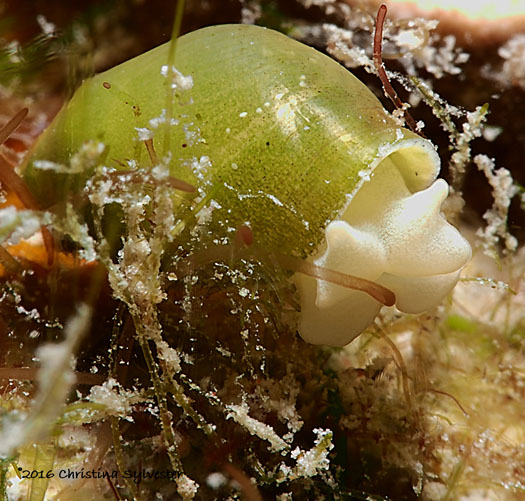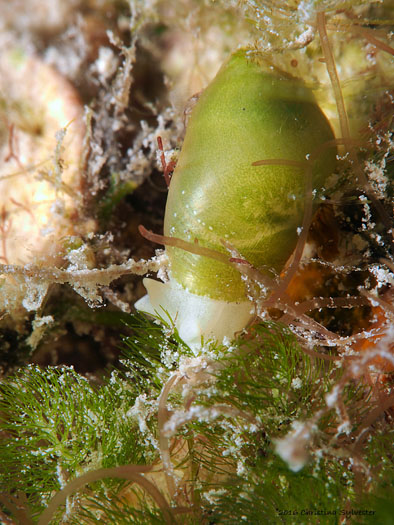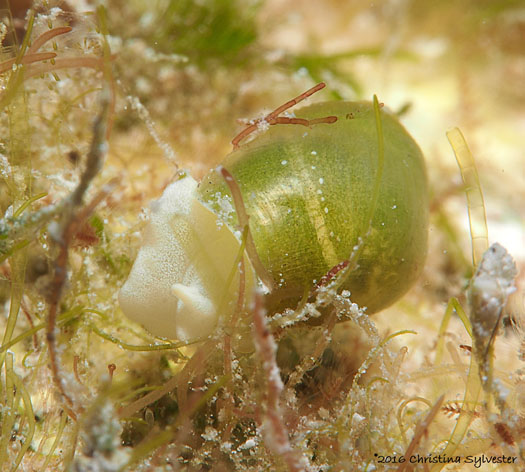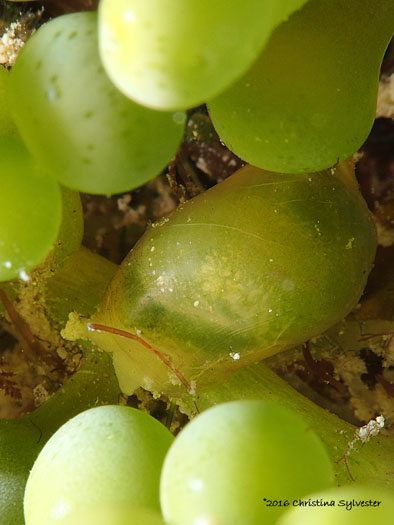 Another specimen crawled out of an algae sample placed in a holding tank.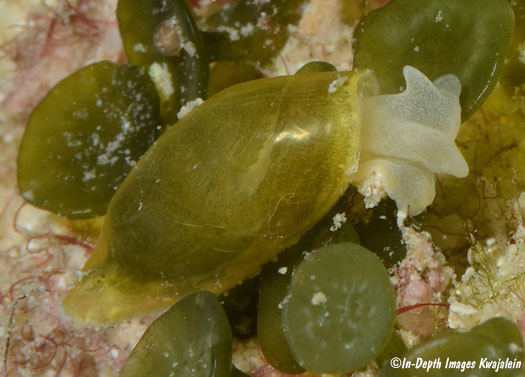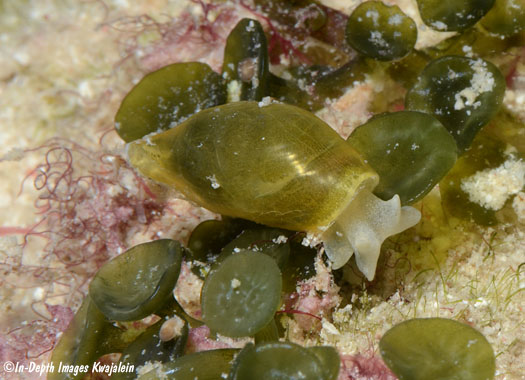 Another 8mm specimen was found on 16 September 2016.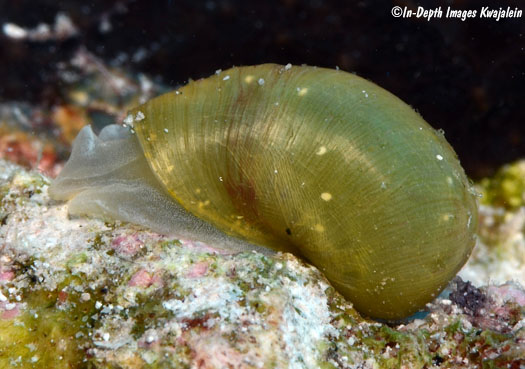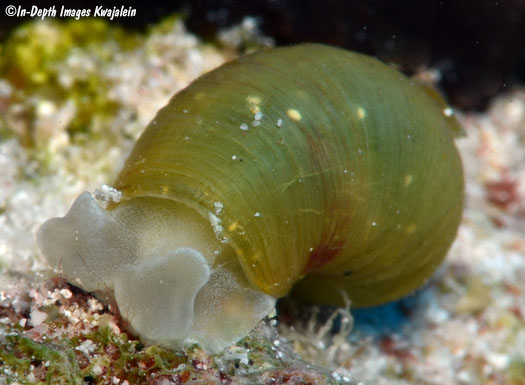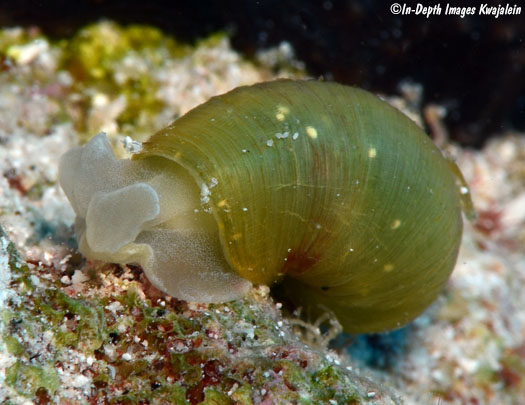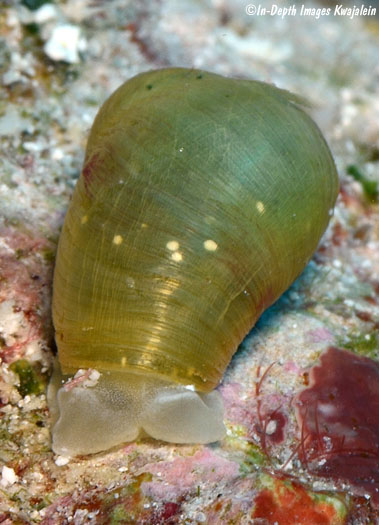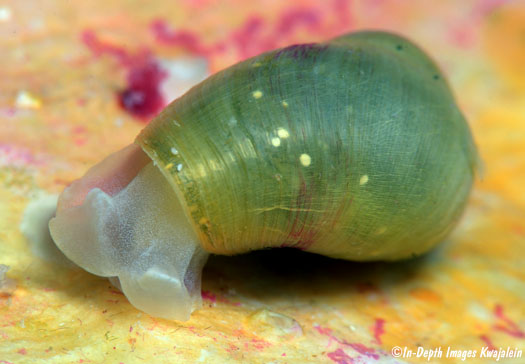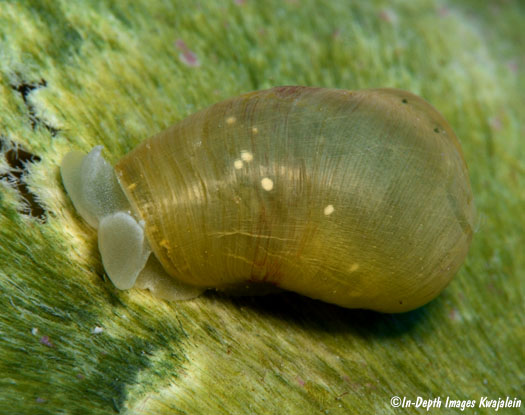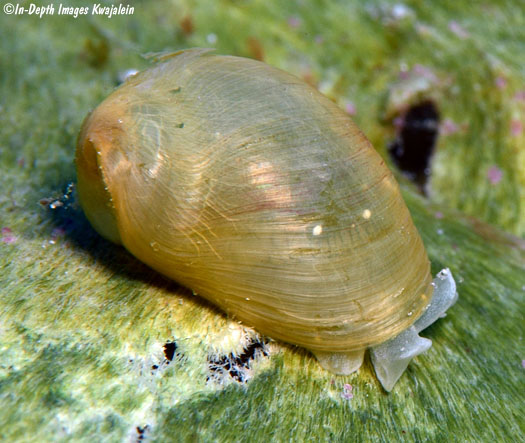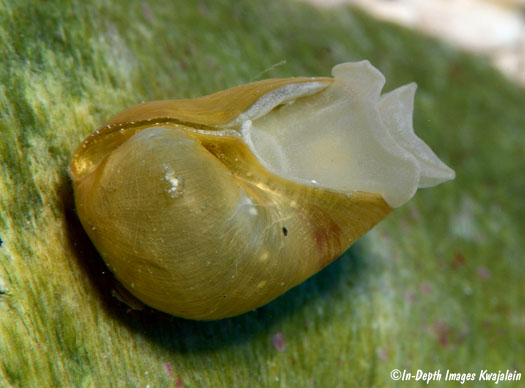 Created 2 March 2016
Updated 19 March 2017
Return to sacoglossan thumbnails