Phyllidiopsis shireenae Brunckhorst, 1989
We found about six specimens, all at sites on Guadalcanal, including Bonegi, Aruliho, Tanaghai, and Ruaniu. All were found exposed on the reef during the day. We have also seen a single specimen in the Marshall Islands.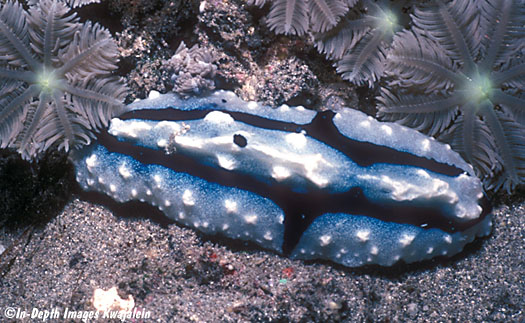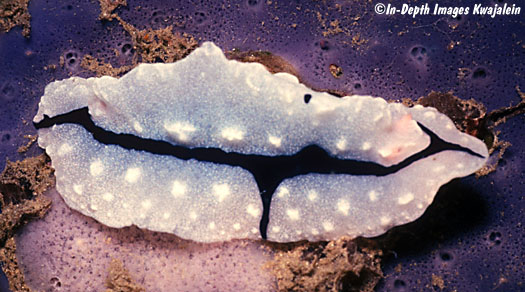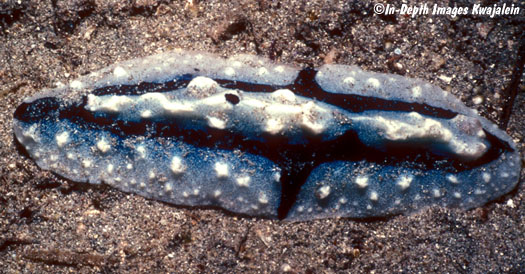 The specimen below may have been on its food sponge.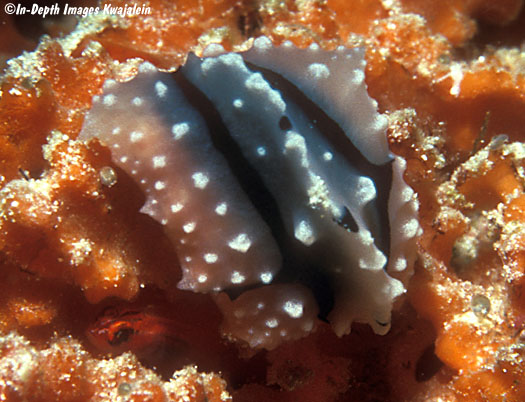 Created 1 January 2008
Return to Solomons slug thumbnails