Conus ammiralis

Linnaeus, 1758




Admiral cone, 68mm
Conus ammiralis lives in sand on shallow lagoon reefs. By day they can sometimes be seen buried in sand under rocks, or nestled between Halimeda plants in dense algae patches. At night they emerge to hunt. Like the other tented cones (cones with a pattern of tent or pyramid-shaped markings), this species eats the animals out of other mollusk shells.

Most often they are found at depths from about 2-10m.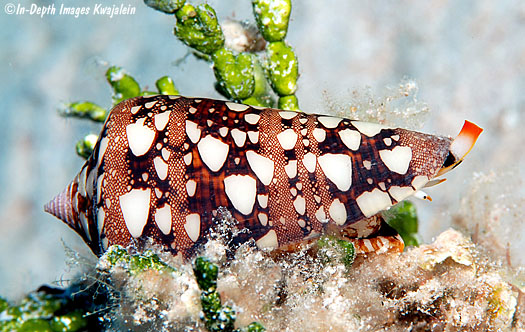 These close views of the anterior end shows the black and orange tipped tube extending farthest to the left. This is the siphon, and is used to draw water in to pass over the gills. Below the siphon is a small white tentacle bearing a black eye and red-tipped point. Another of these eyestalks is mostly hidden on the other side of the siphon.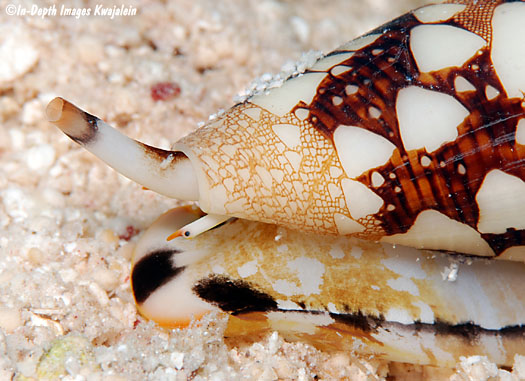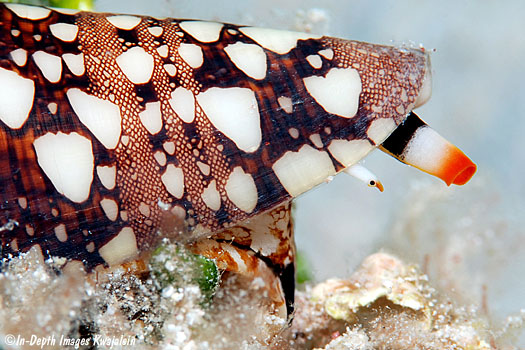 The shell is sometimes encrusted with algae as is part of the one below, shown with its egg capsules, which the cone attached to Halimeda algae plants.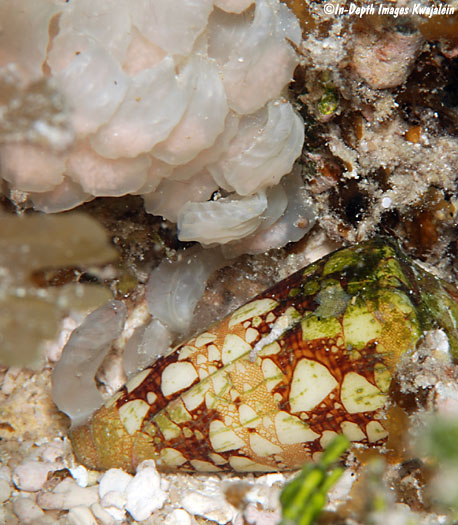 Another with its egg capsules.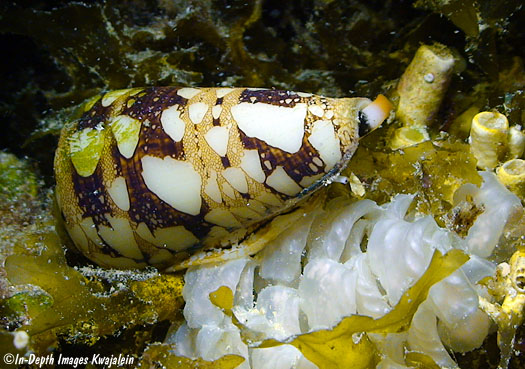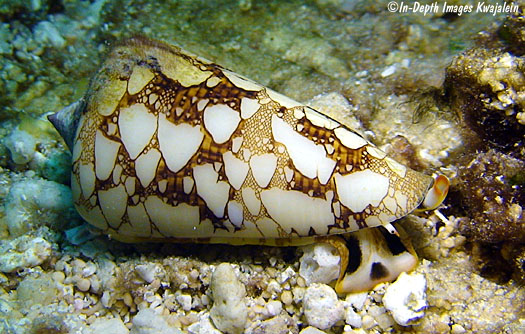 Small specimens often have proportionally larger white tent shapes on the shell.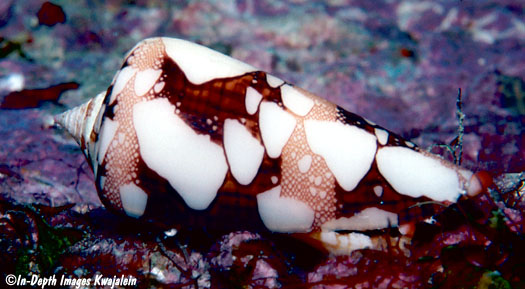 The next shot shows how damaged a cone shell can be when its lip is broken back and then allowed to regrow. Possibly a crab or other predator tried to get this shell by peeling back its aperture, but the cone survived.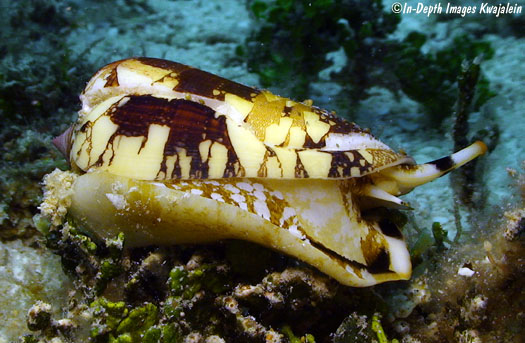 Created 4 July 2009

Updated 15 December 2011