Conus coffeae

Gmelin, 1791




Scab cone, 41mm
Conus coffeae

is

common in on intertidal and shallow subtidal lagoon and seaward reefs, usually found under rocks during the day. It was long known by the name Conus scabriusculus, hence the common name.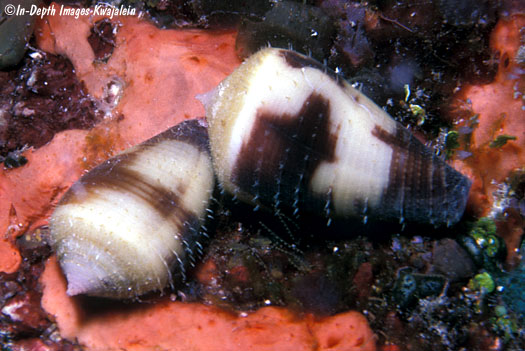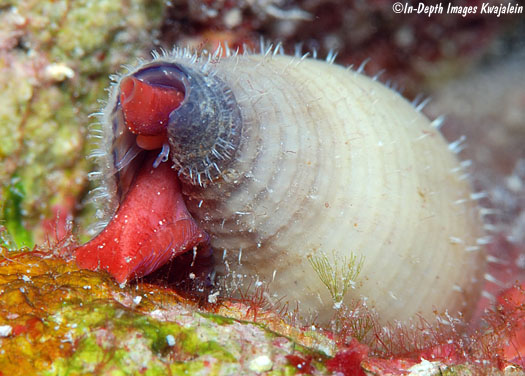 Often groups of them can be found under large rocks on shallow lagoon reefs.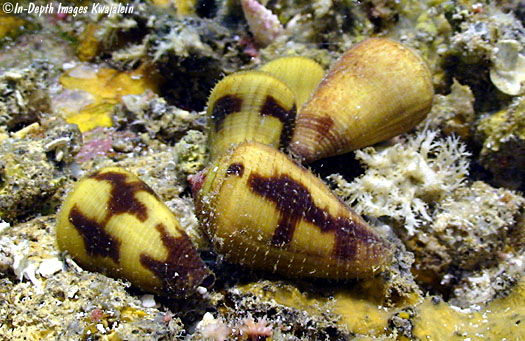 This group had a batch of eggs.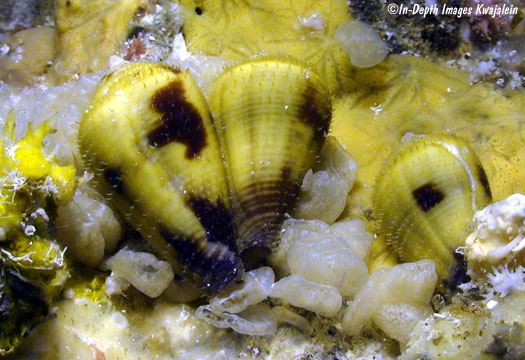 More with egg capsules.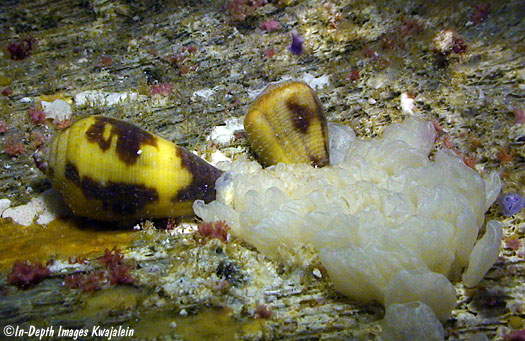 Created 4 July 2009

Updated 15 December 2011