Conus cylindraceus

Broderip & Sowerby, 1830




Cylindrical cone, 47mm
Conus cylindraceus

is

uncommonly found on lagoon pinnacles and on the seaward reef, but a few have also been seen along lagoon interisland reefs. Living animals are usually seen at night in ledges and small caves at depths ranging from about 5 to 20m. The 47mm specimen was an unusually large one, much larger than any others we have seen, and was found by Dave Johnson on the lagoon pinnacle at R-buoy. The first one below is the second largest from Kwajalein, measuring 39mm and observed at night on the lagoon side of Ebwaj Island. The following two are successively smaller, with the third photo a tiny juvenile.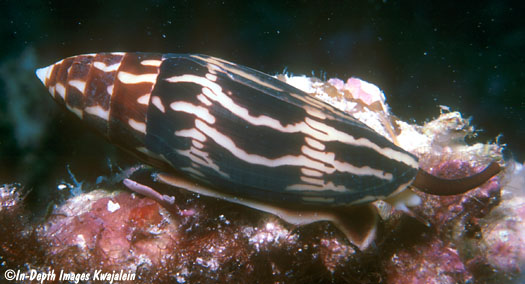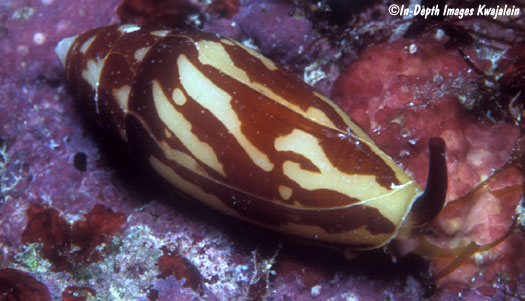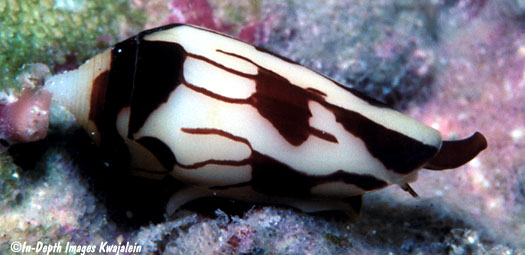 The next few shots show a specimen found at a depth of about 12m on the ocean side of Ninni Island on 11 January 2016.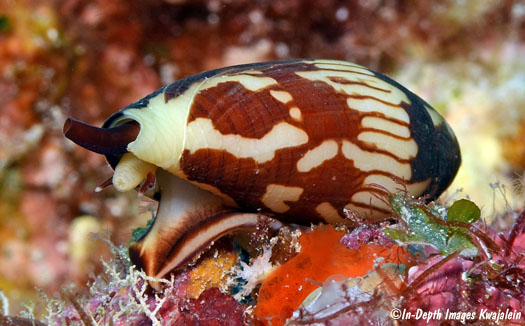 The proboscis with its terminal puckered mouth, flanked by short brown tentacles each bearing an eye.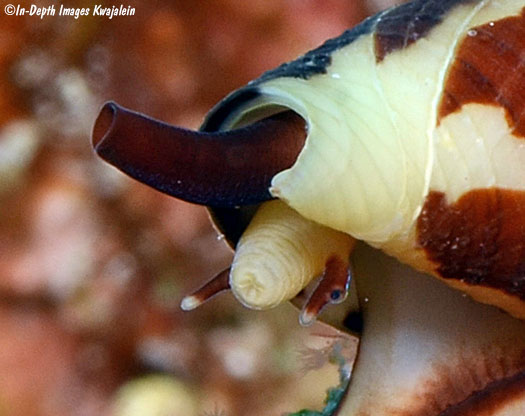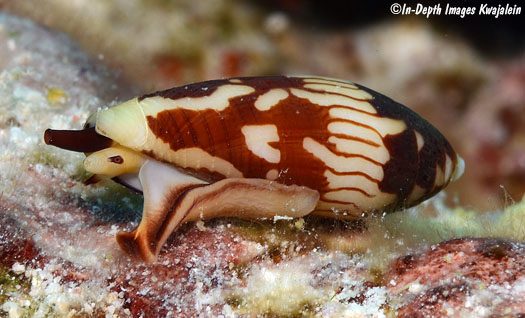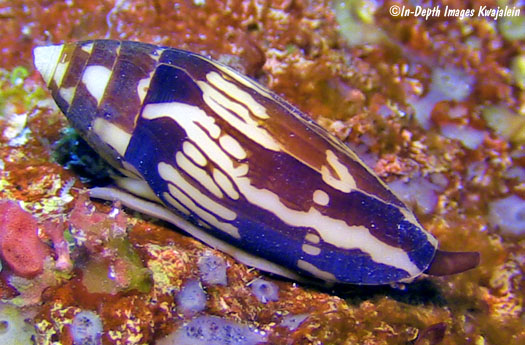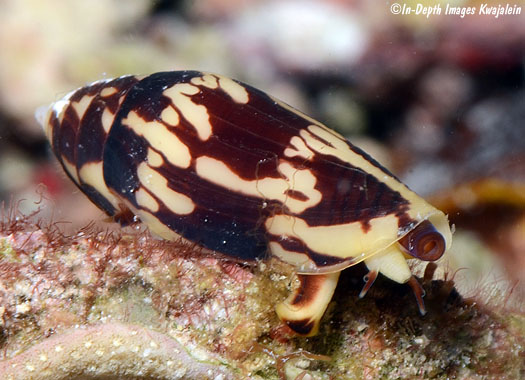 Created 4 July 2009

Updated 8 October 2016