Conus frigidus

Reeve, 1848


Frigid cone, 36mm
Cones resembling descriptions of Conus frigidus

are common on intertidal interisland reefs in the Marshalls

. They are usually found in pockets in the reef or under rocks. They are very similar to Conus flavidus and the two, at least here in the Marshalls, may be variations of one species.

We currently do not have a photo of the living animal.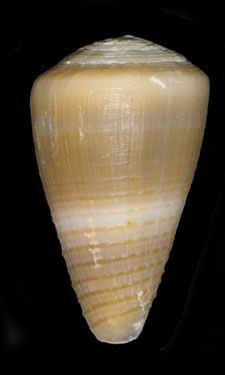 Created 4 July 2009

Updated 21 December 2009