Conus sulcocastaneus

Kosuge, 1981




Sulcocastaneus cone, 50mm
Conus sulcocastaneus

is

moderately rare in the Marshalls, although it is probably more common in deeper water. We have not seen a living specimen, but there must be something down there that knows how to find them. We have found a fair number of empty, usually broken shells in rubble piles beneath overhangs and ledges on the seaward reef slope. The one figured below was lying in a rubble pile below a ledge in just over 40m of water and has part of the spire broken out.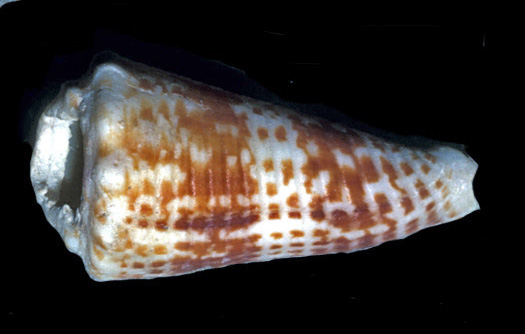 Created 4 July 2009