Palmadusta asellus (Linnaeus, 1758)

Asellus cowry, 14-22mm
This has long been one of the rarest cowries in the Marshalls. In other areas, for example, the Solomon Islands, it is common. The Marshall Islands appears to be the northeastern limit of its range, and we are aware of only three living and a few dead specimens that have been found at Kwajalein. For many years only a couple of empty shells were recorded, all on lagoon subtidal reefs such as that on the lagoon side of Ennubuj Island. Starting in 2001, several empty were found on the ocean side of the west reef, mostly on the 5-10m deep reef flat above the steep dropoff, but a couple down in the surge channels that cut the reef. Also during this period, several nice fresh shells collected in other parts of the Marshalls were acquired by the Micronesian Handicraft Shop on Kwajalein. It would seem there was a settling of larvae. The first living specimen was found under a rock on the Kwajalein Atoll western seaward reef at night at a depth of about 10m on 18 October 2008, and is figured in the first few photos below. This species is distributed through most of the Indo-Pacific with the exception of Hawaii.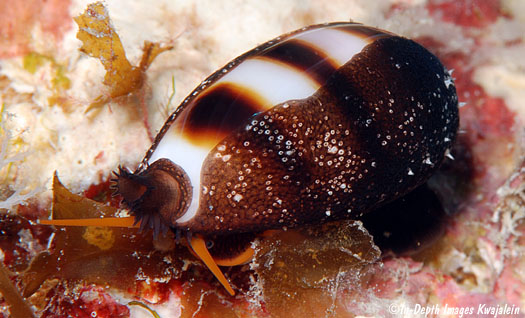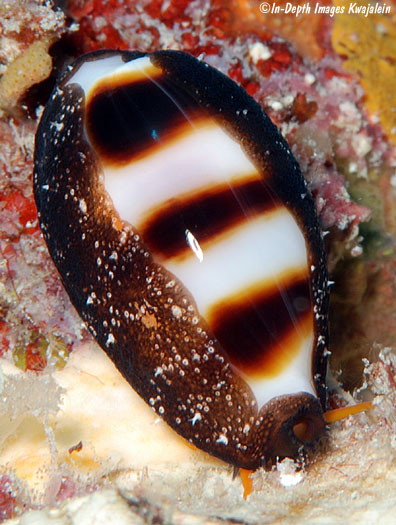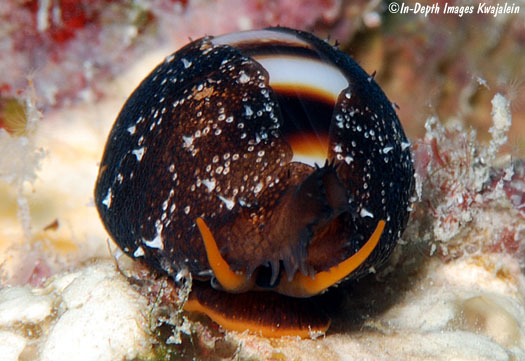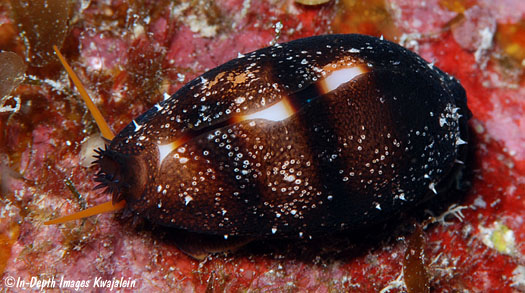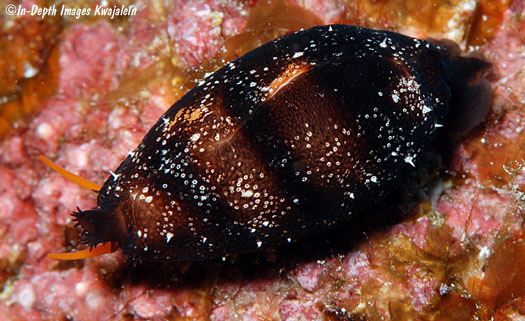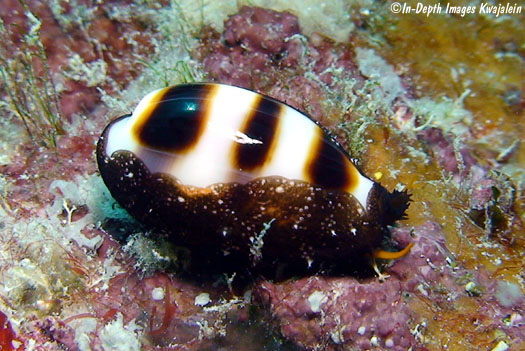 A second, slightly juvenile specimen was found under a chunk of fiberglass from a wrecked sailboat in about 3m of water on 12 October 2013. This one is figured below.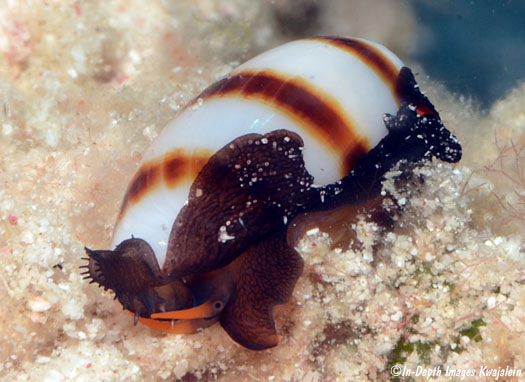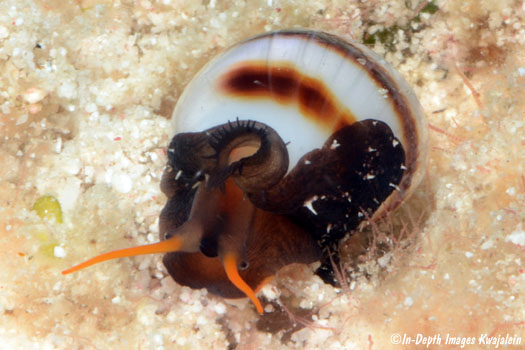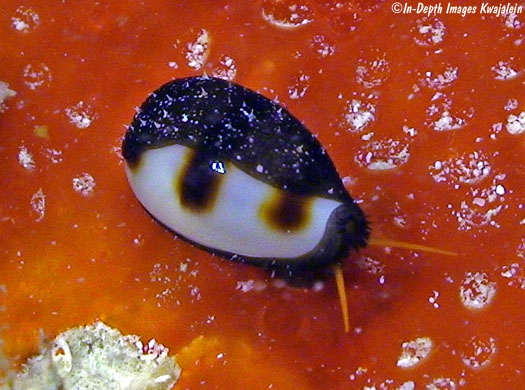 The third specimen was found on Kwajalein's lagoon side in December 2015.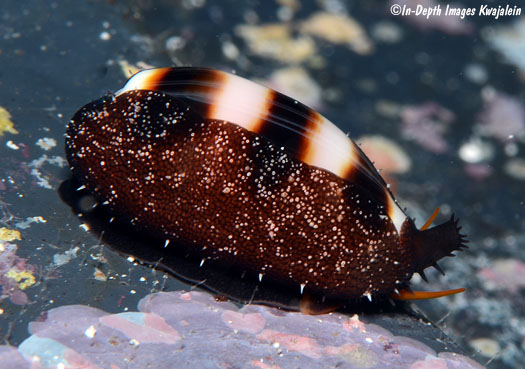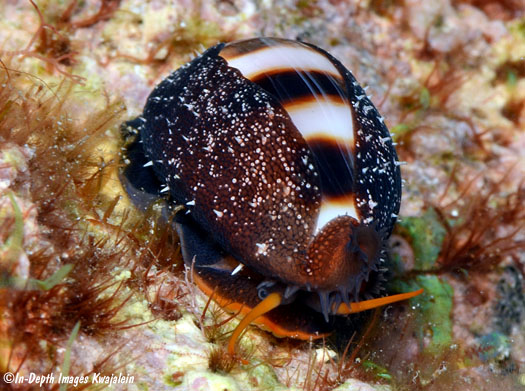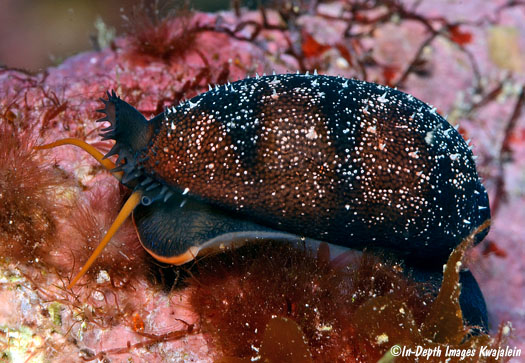 Created 25 October 2008

Updated 6 February 2016
Back to cowry thumbnails