Erosaria beckii (Gaskoin, 1836)


Beck's cowry, 8-15mm
Erosaria beckii is one of the smallest cowries found in the Marshalls. Over the last 30 or so years, its abundance has varied much more noticeably than other species. Usually it is rarely found in the living state, if at all. At certain other times, they can be found with some regularity, as long as you know where to look for them. Specimens typically live on the leeward and sometimes windward seaward reefs. Sometimes during the day they hide under rocks and in piles of rubble from the upper edge of the dropoff as shallow as 5m down the slope to as deep as 40m or more. Most often they are found at night in ledges in surge channels and along the dropoff. The mantle that covers the shell at night has very long papillae, and the animal's small size makes a living specimen look like little more than a fuzzy blob to the naked eye. With the typically irregular surfaces of ledges, the mantle-covered shell becomes very difficult to recognize in its typical surroundings. Although living specimens are quite difficult to find, dead shells are relatively frequently seen in sandy bottom surge channels, where they have fallen after the death of the animal. Looking at the relative abundances of dead specimens from one year to the next gives an idea of how the population of living specimens fluctuates over time. Dead specimens have also been observed on shipwrecks at the bottom of Kwajalein's lagoon. It ranges through most of the Indo-Pacific with the apparent exception of southeastern Polynesia, Western Australia, and the northern Indian Ocean. This species is named after 19th century Dutch naturalist H. Beck.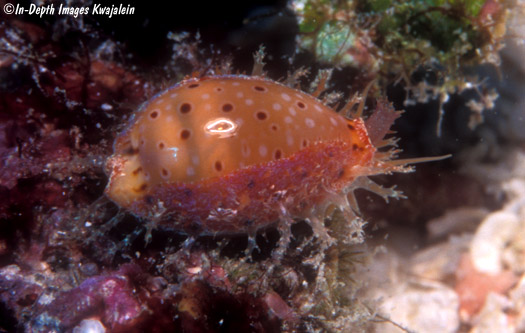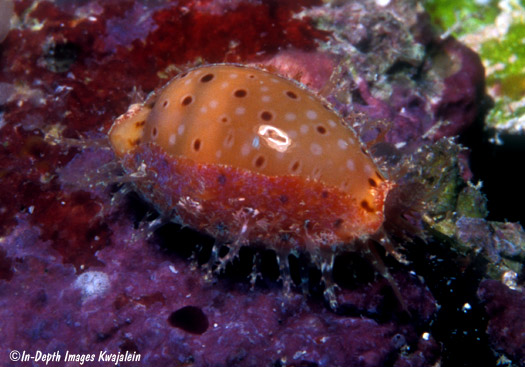 The dark spots on the shell are visible through the translucent reddish-orange mantle.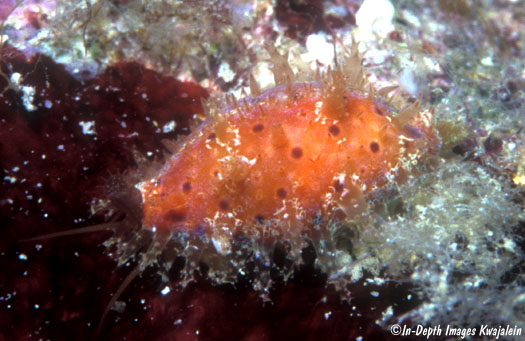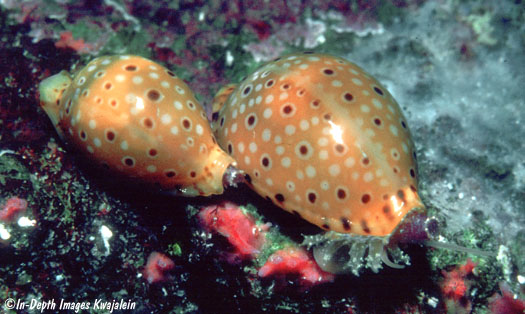 The one below as in a seaward reef channel ledge at night.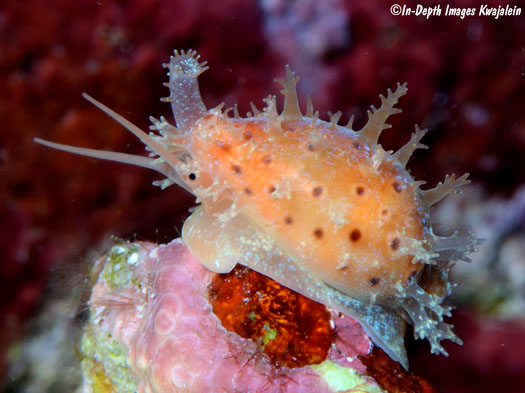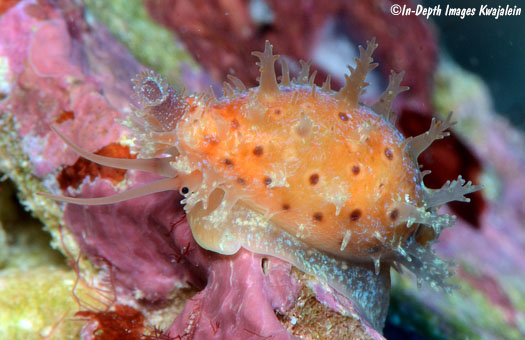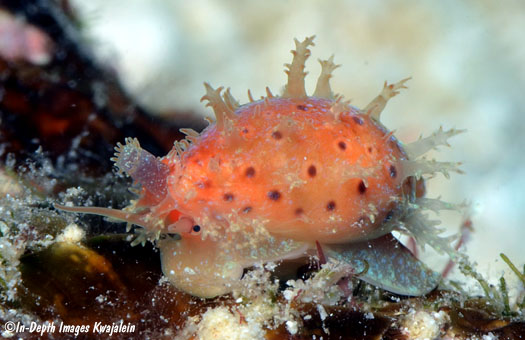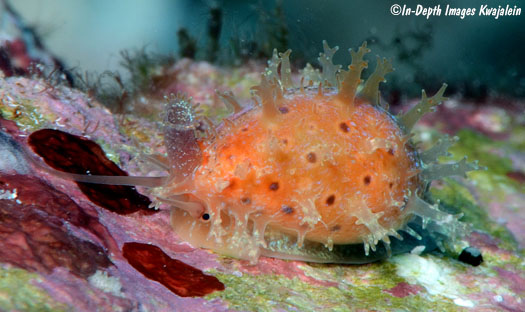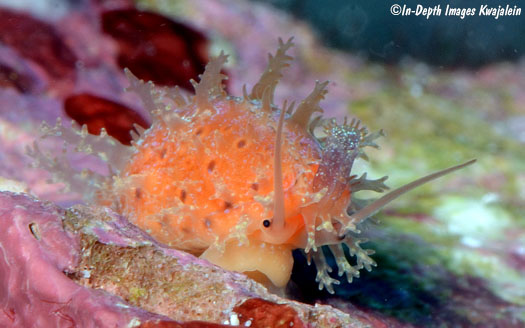 Created 1 April 2008
Updated 8 October 2016
Back to cowry thumbnails