Pustularia cicercula (Linnaeus, 1758)
Chick Pea cowry, 12-22mm
Pustularia cicercula is distinguished from the other chick peas by its bumpy, white to cream-colored dorsum. The bumpiness, however, is somewhat variable and at one end of its range of variation, the shells appear to intergrade with those of P. margarita, which is considered by some to be a variation of P. cicercula. However, the two species (or forms) differ in habitat preference. Pustularia cicercula is most common buried deep in rubble on certain lagoon pinnacles or in caves at night in those same areas, where P. margarita is rather rare. Smaller specimens of Pustularia cicercula are occasionally found in seaward reef surge channel caves, but the species is much less common here than Pustularia margarita. Most specimens are seen between the depths of about 6-23m. Both P. cicercula and P. margarita appear to have similar wide Indo-Pacific distributions.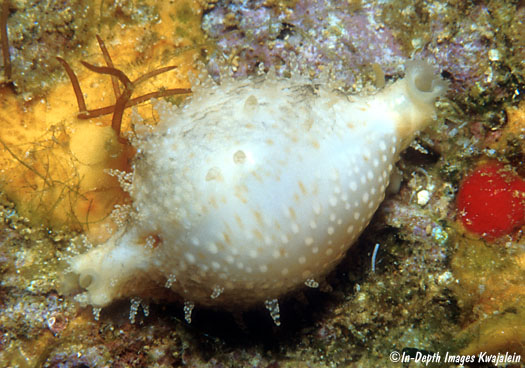 The mantle quite effectively hides the shell.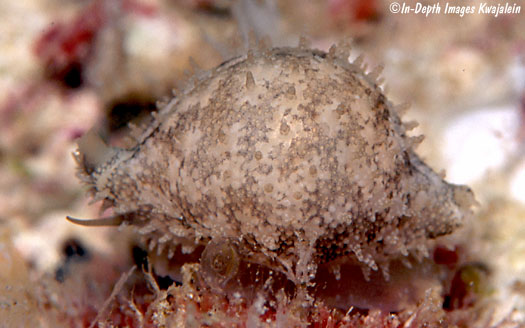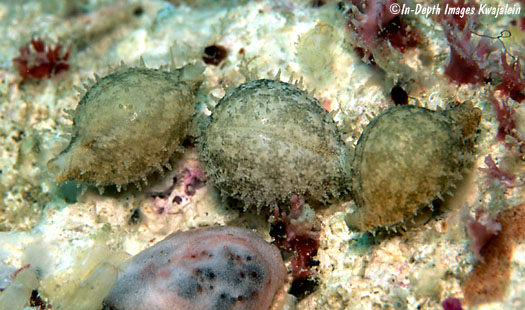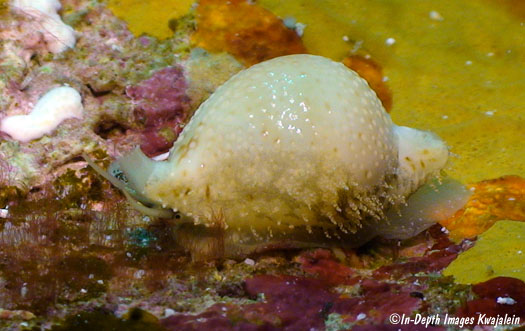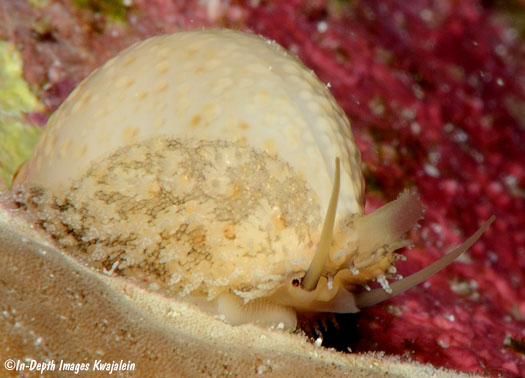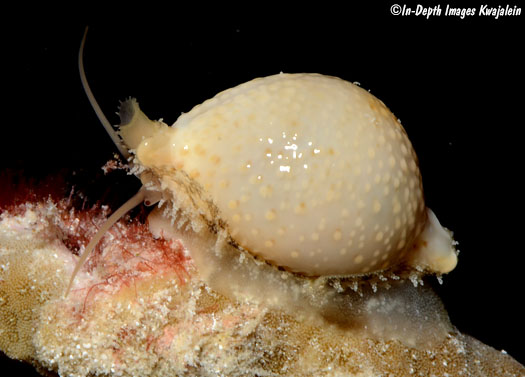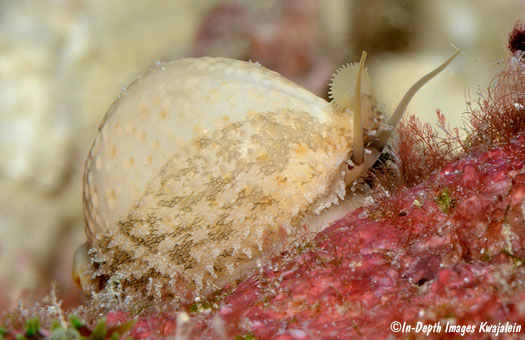 This subadult was under a piece of dead coral on top of T-buoy pinnacle at night on 10 September 2016.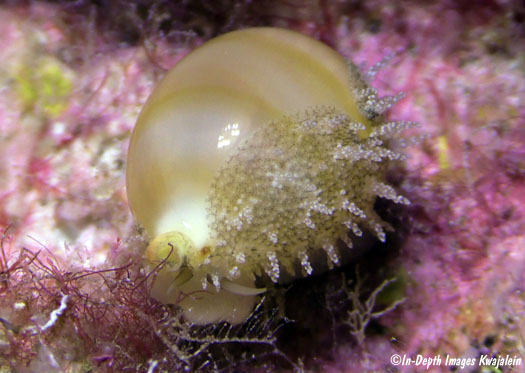 Created 1 April 2008

Updated 8 October 2016
Back to cowry thumbnails