Nassarius abyssicolus (A. Adams, 1852)
Nassarius abyssicolus is uncommon in the Marshall Islands, known primarily from hermit crab inhabited shells seen in seaward reef and pinnacle caves at night. The exact identification of this species is uncertain. Other photos on the web do not appear to be the same as our specimens, which differ in the presence of a strong tooth in the middle of the columellar side of the aperture. The tooth is not very visible in the second photo below. Our specimens look like the one figured on page 14 of the September, 1988 issue of the Hawaiian Shell News, in an article by Bunny Cook.
No photos of living specimens are available.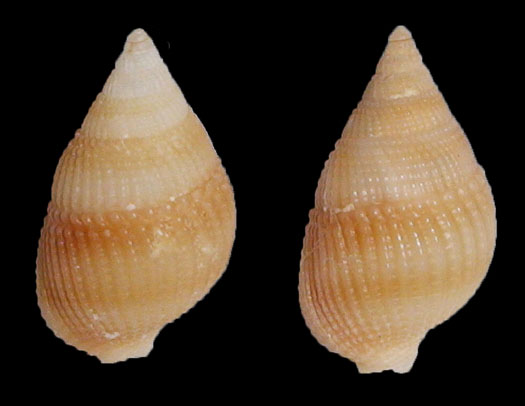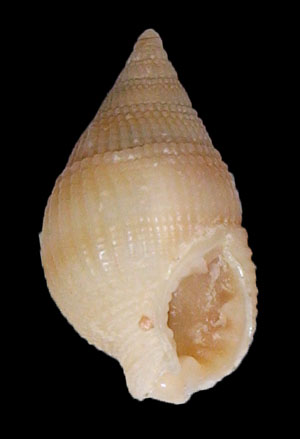 Created 28 May 2011
Return to Nassariidae list