Nassarius glans (Linnaeus, 1758)
Nassarius glans is one of the two largest species of Nassarius at Kwaj, reaching 42.7mm for the largest individual measured. They are not common, usually seen at night along the eastern lagoon reef or on pinnacles. They hide buried in sand pockets by day.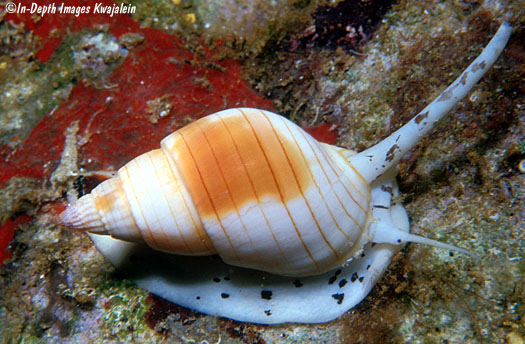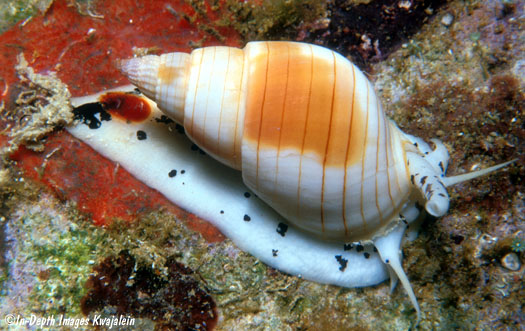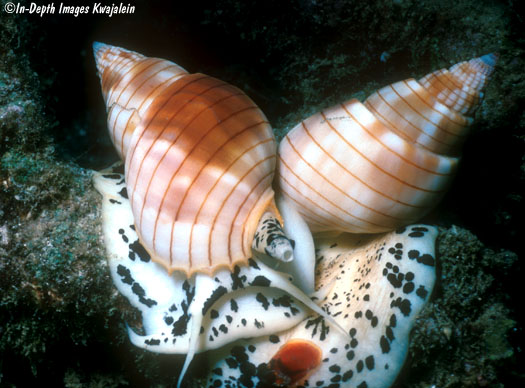 It appears that a predator had nearly bored through the shell of the one below before it got away.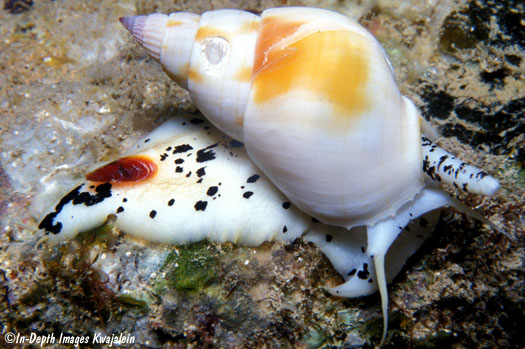 The two separate animals below appear to be very small juveniles of Nassarius glans. Looking at the photo above, you can see the earliest shell whorls have axial ribs much like the tiny shell below.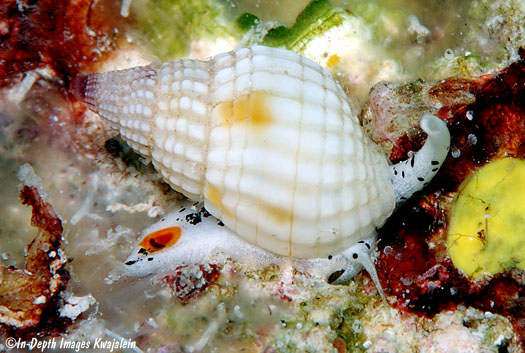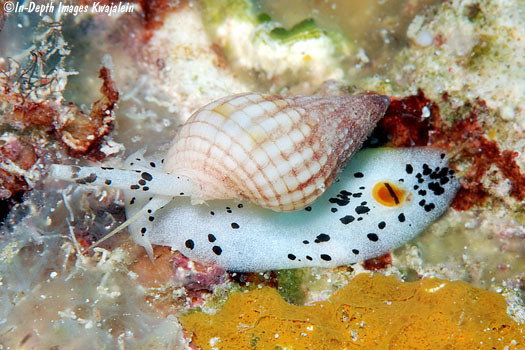 Created 28 May 2011
Return to Nassariidae list