Nassarius troendleorum Cernohorsky, 1980
In addition to being a mouthful to pronounce, Nassarius troendleorum is a relatively rare species here at Kwaj. They seem to exclusively inhabit the seaward reef, where they live buried in sand at depths of about 16 meters and deeper.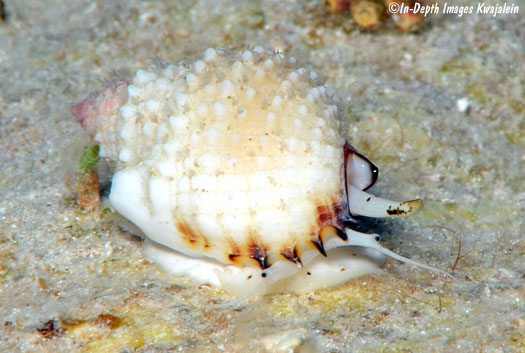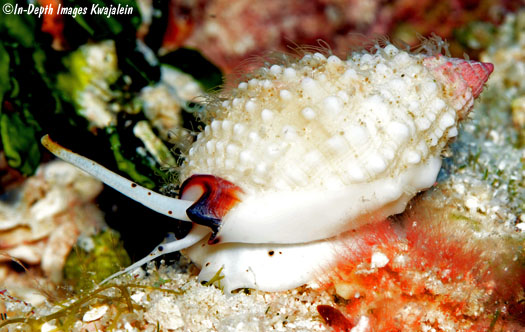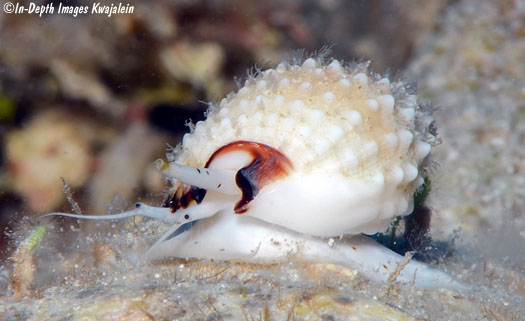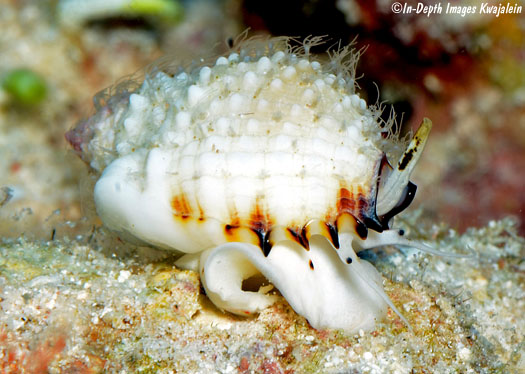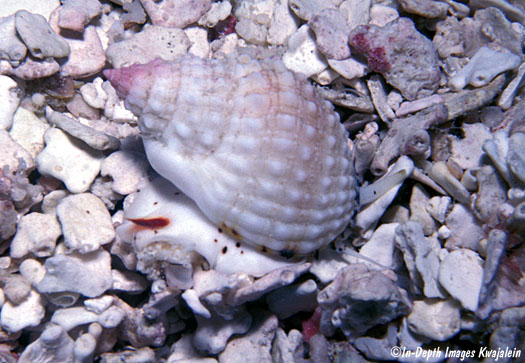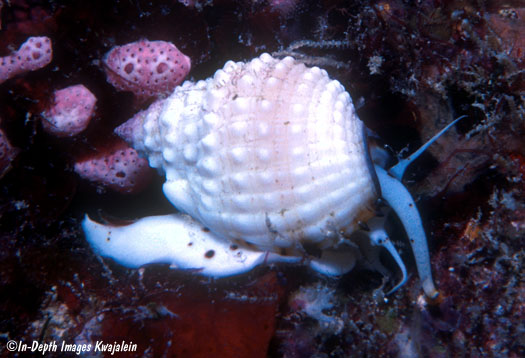 It can easily be distinguished from the similar and much more common all white Nassarius graniferus by the darkly stained anterior teeth (bottom of photo) on N. troendleorum.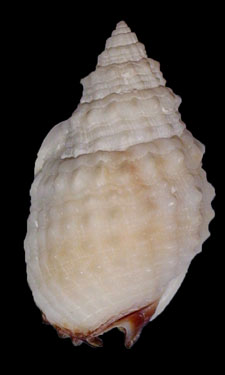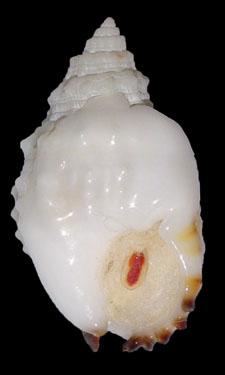 Created 28 May 2011
Updated 20 May 2014
Return to Nassariidae list