Tectonatica violacea (Sowerby, 1825)
23.2mm
Tectonatica violacea is a moderately common species found in lagoon sand or in sand pockets on lagoon pinnacles at depths of about 5 to at least 16m. Shells from other areas, particularly those with darker sand, have more elaborate brown markings on the shell; those from the Marshalls' white sand are lighter in color.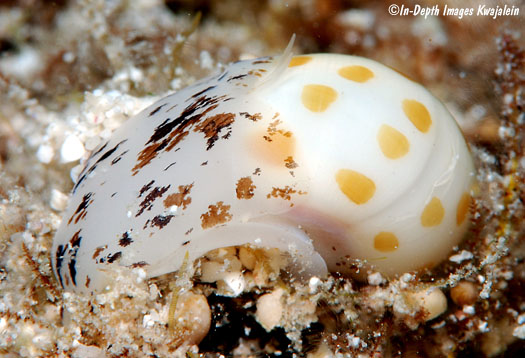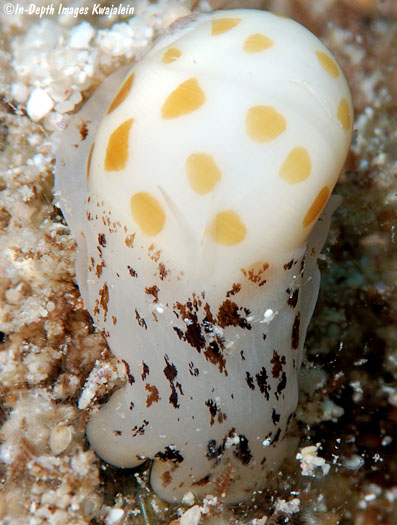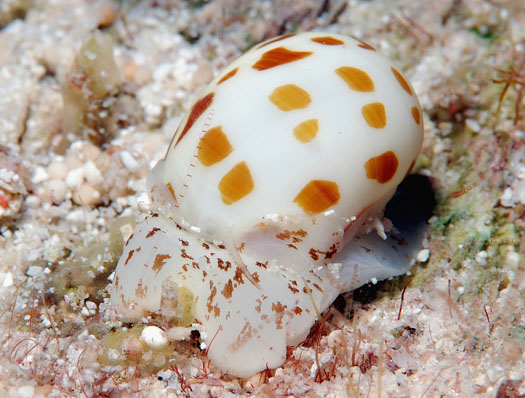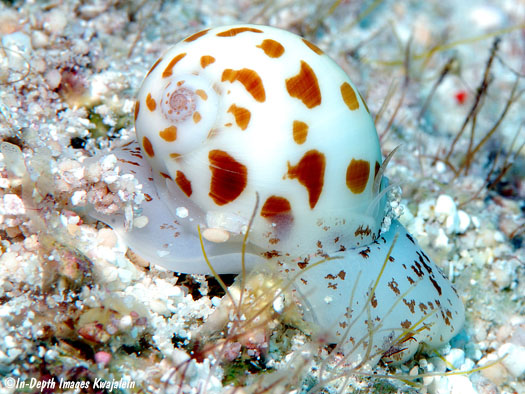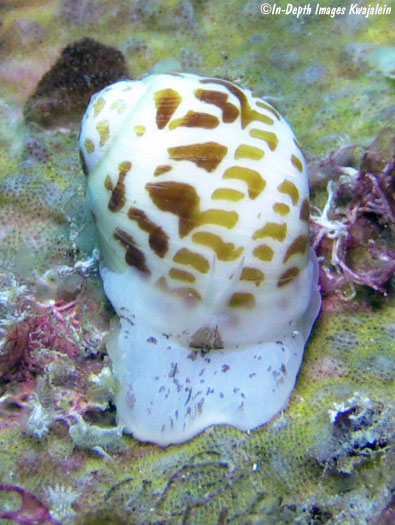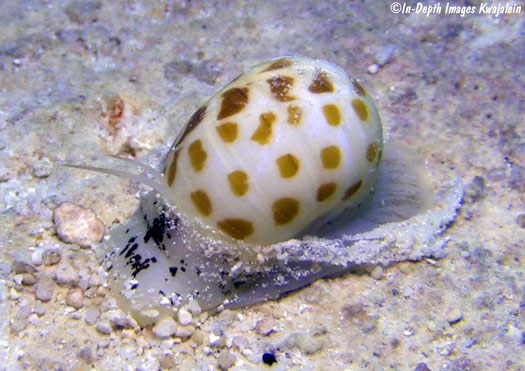 The columella is stained purple in this species, and the calcareous operculum is white.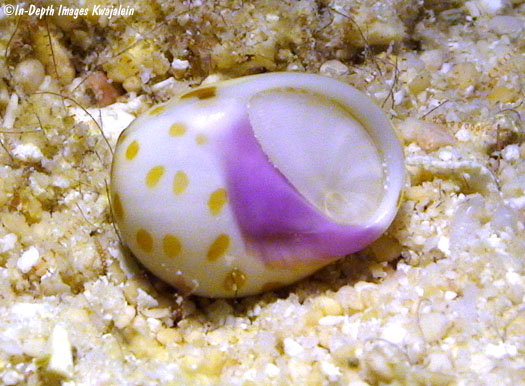 Created 6 September 2015
Updated 7 October 2016