Archivolva clava (Habe, 1991 )


12.9mm
This species was previously known in the Marshalls from a single empty shell collected (bottom photo) in a sand sample from Kwajalein Atoll's seaward slope. On 5 January 2015, a single living individual was seen on a colony of the common gorgonian Siphonogorgia, which it has been reported to eat in other areas. The shell blends in very well with the gorgonian when the polyps are retracted, and the shell's mantle bears white branching papillae that closely resemble the polyps of the gorgonian when they are extended.
Not the same colony, but this is the species of gorgonian that is host to Archivolva clava.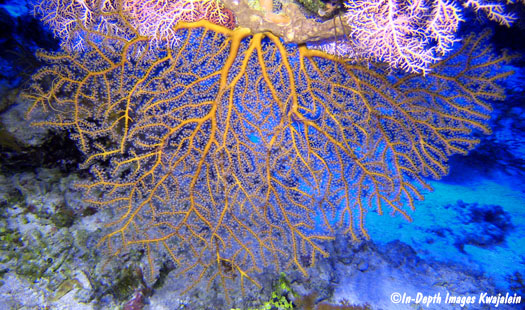 Created 14 December 2009

Updated 22 January 2015