Lentigo pipus (Röding, 1798)
Lentigo pipus are extremely rare in the Marshalls, first found at Kwajalein as a single pair of specimens from a shallow lagoon reef in the northern half of Kwajalein Atoll on 13 August 2006. They were at a depth of about 5m on rubbly sand, and both measured close to 54mm in length. This species is known from sporadic locations throughout much of the Indo-Pacific, but I don't believe it has previously been reported from Micronesia.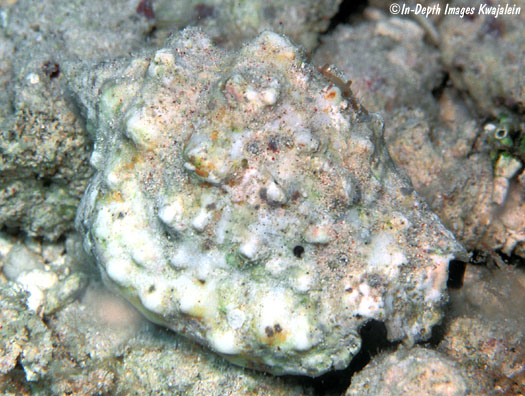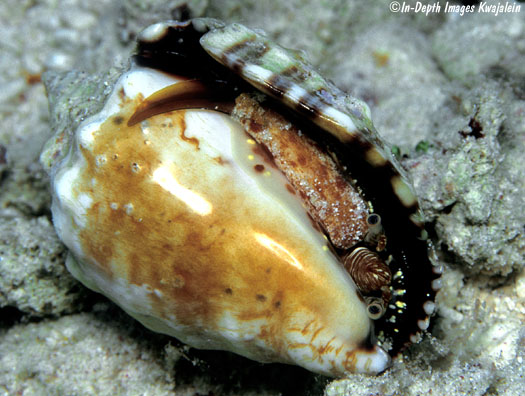 The shell above appears to be older, with a thicker ventral nacre, than the one below.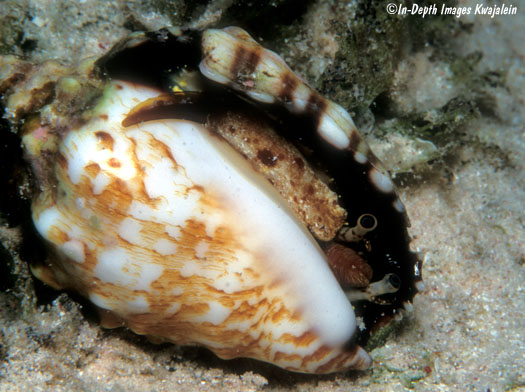 Like other strombs, the proboscis can stretch way out looking for its algae food.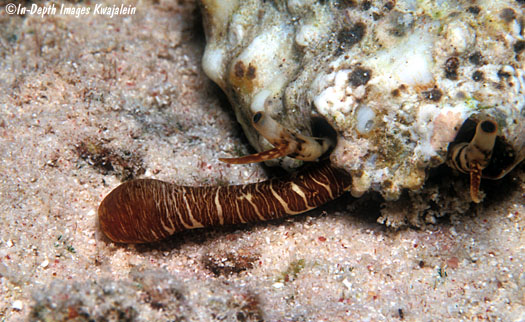 The bottom photo was captured from video.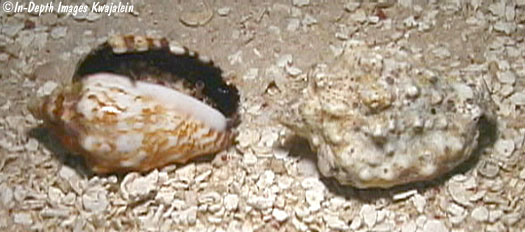 A third smaller, but still adult shell was found on 8 August 2015 on sandy rubble at the base of a large atoll pinnacle just inside the lagoon from a deep water pass.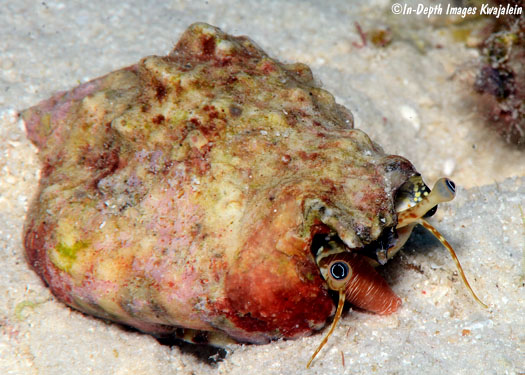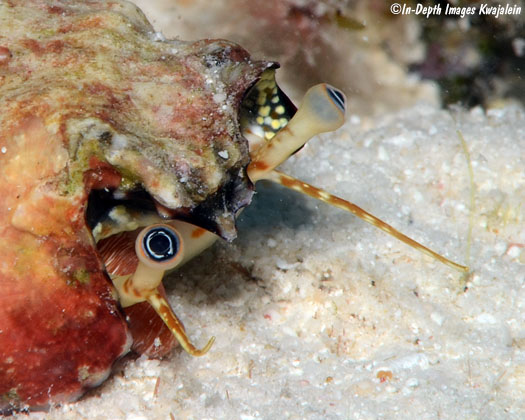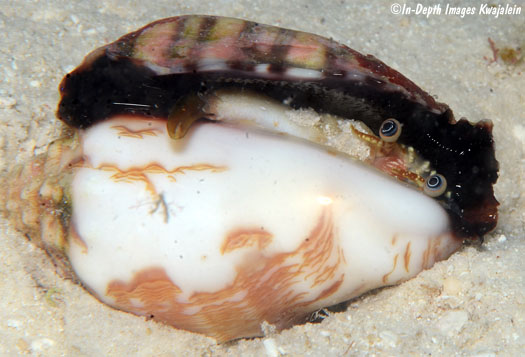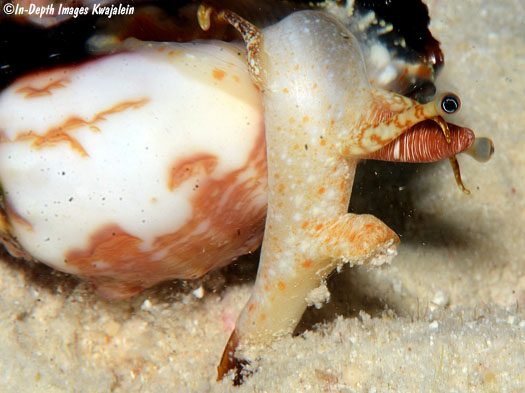 Created 1 October 2009
Updated 15 August 2015