Canarium wilsonorum (Abbott, 1967)
Wilsons' stromb
Canarium wilsonorum is a species with a couple of distinct growth forms in the Marshall Islands that live in different habitats. Specimens from the rubble and under rocks on seaward reef in 10 to 25m of water are small, short, and rather squat. The larger population that lives shallow lagoon Halimeda beds have shells that tend to be much larger, narrow, and elongate. Although the larger seaward reef specimens may match the smaller lagoon specimens in length, those from the lagoon seem distinctly narrower and more elongate. It almost seems as though we are looking at two different species. Both forms are highly variable in color. The first three specimens below came from the seaward reef.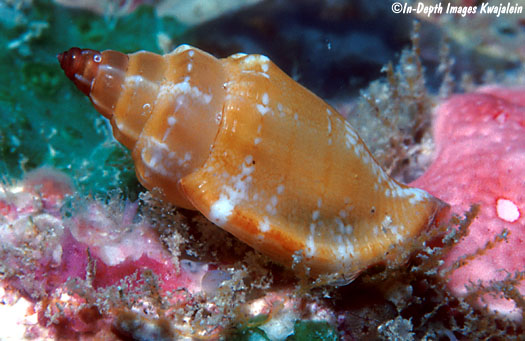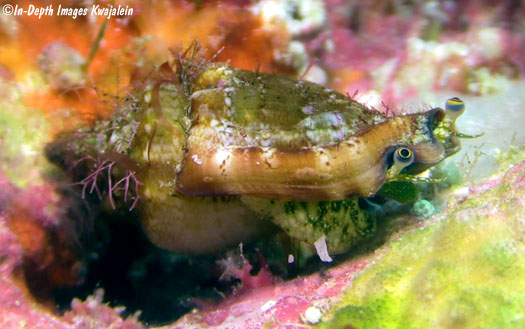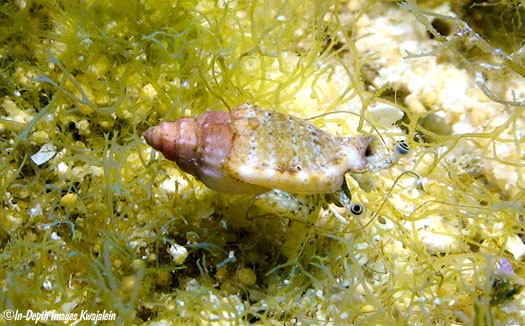 The rest are from lagoon Halimeda patches.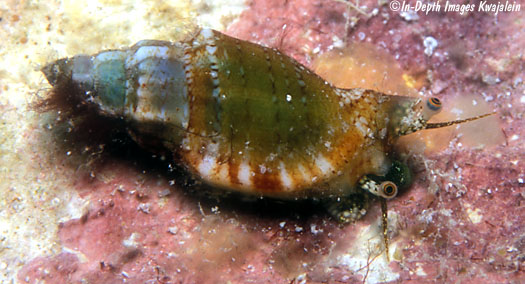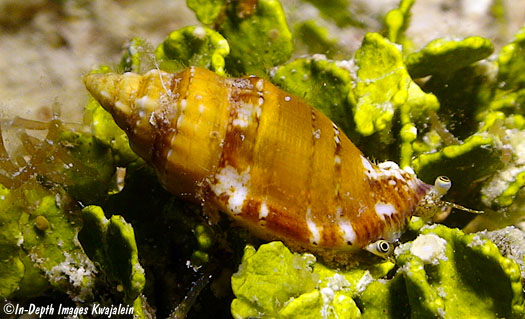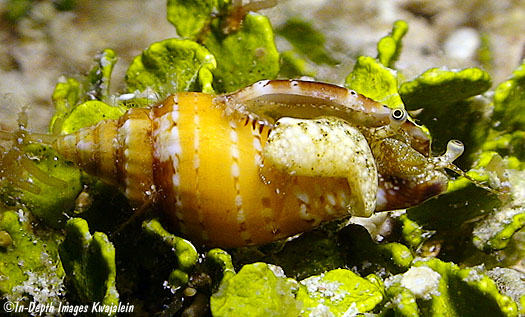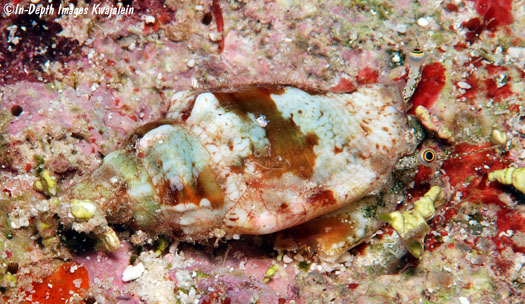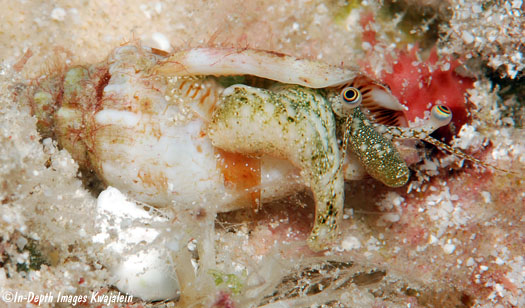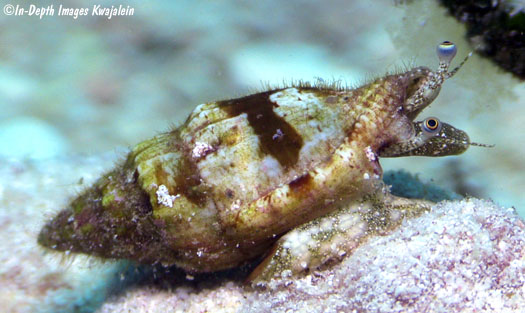 A hermit crab has taken over the yellow shell below.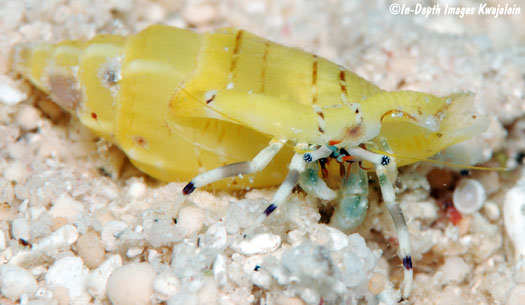 Created 1 October 2009
Updated 11 October 2016