Monoplex comptus

(A. Adams, 1855)




Comptus triton, 24mm
Monoplex comptus

is

rare in the Marshalls. Most of the few specimens have been seen in lagoon Halimeda patches, although a few have been seen under rocks on lagoon pinnacles or in ledges on the seaward reef at night. Living specimens have been seen at depths of 5 to 20m, but empty shells have been brought up in sediment and rubble samples from 60m or more. Shells vary in color from gray to beige to orange and even to black.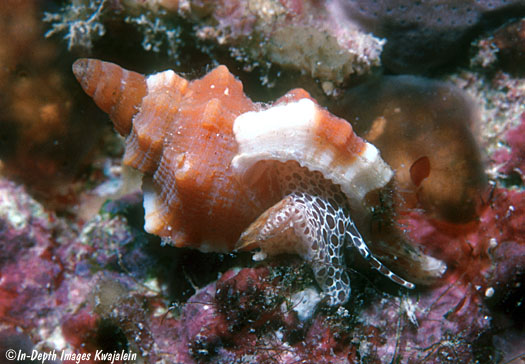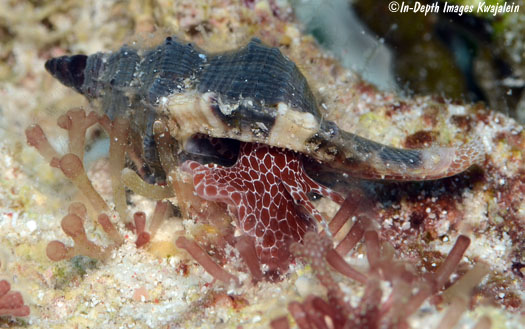 Black seems to be a rare color form.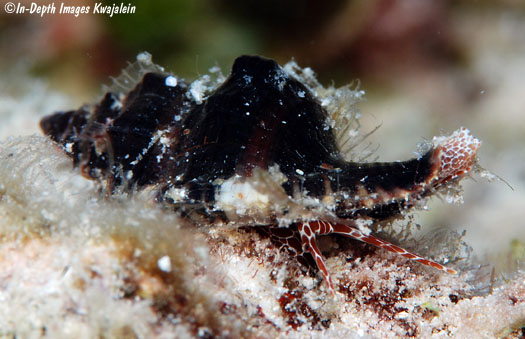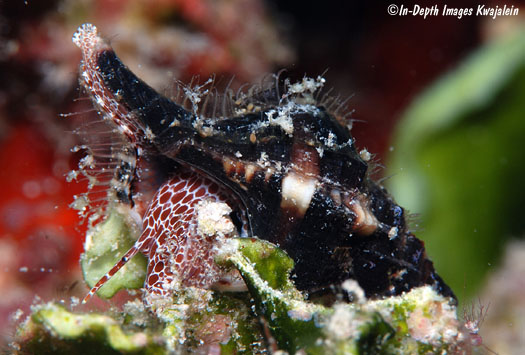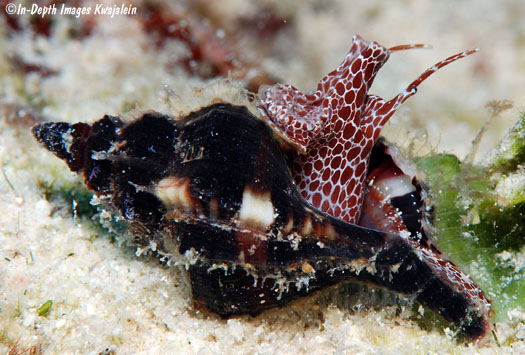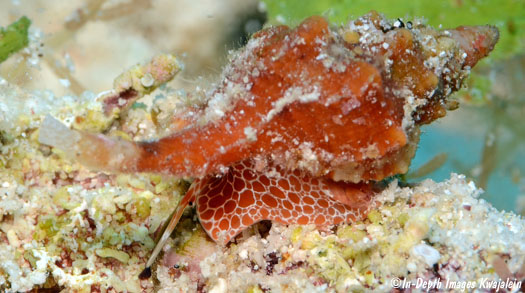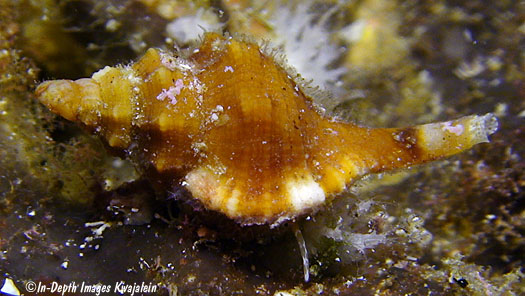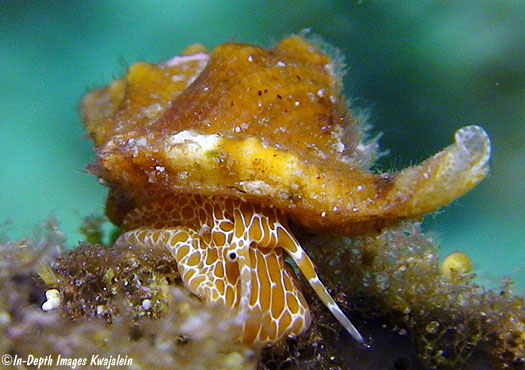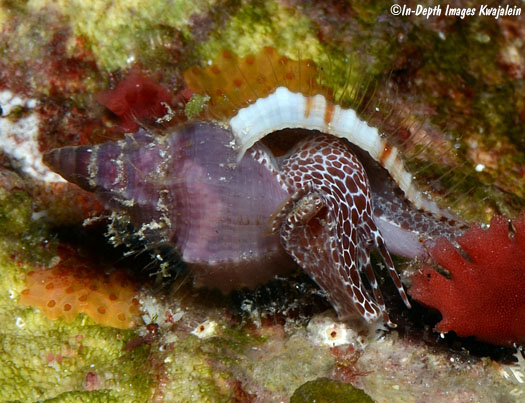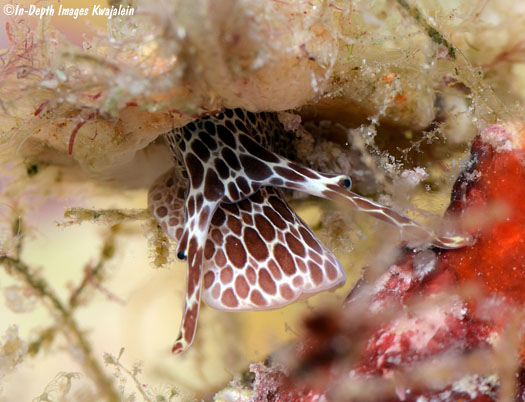 Created 5 August 2010
Updated 26 March 2017