Ranularia gutturnia

(Röding, 1798)




Gutturnia triton, 50.25mm
Ranularia gutturnia

is

rare in the Marshalls. We have seen only four living specimens and several empty shells, mostly in lagoon Halimeda patches at depths of 6 to 8m. The first three photos show the first living specimen, observed on 20 September 2009.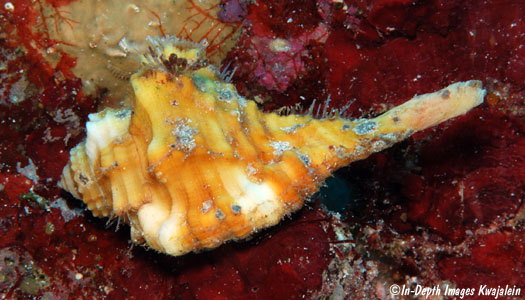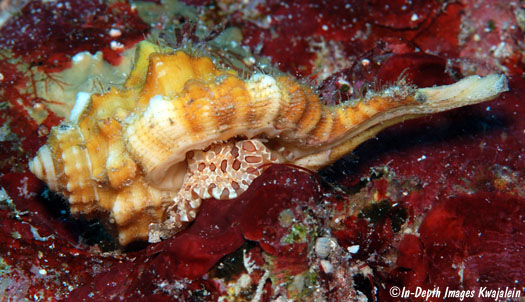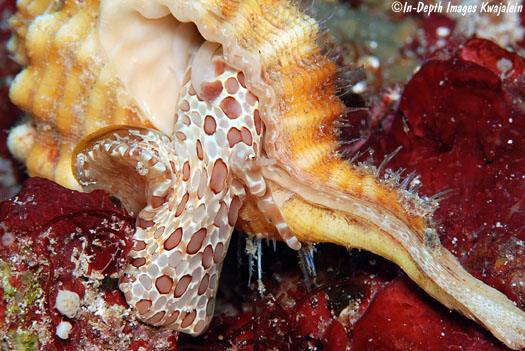 The second living specimen was found on 8 April 2012, also in a lagoon Halimeda patch.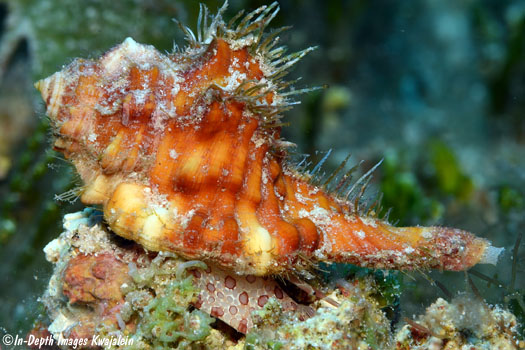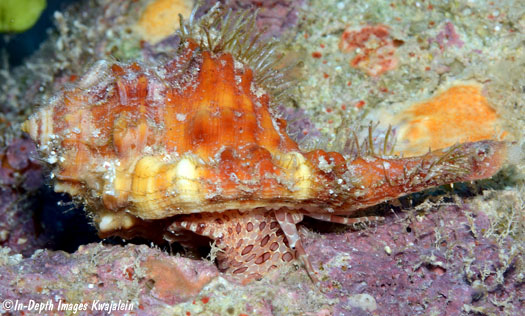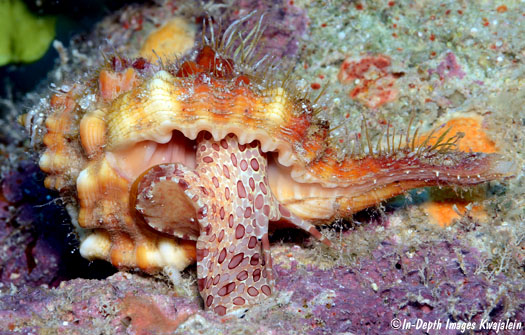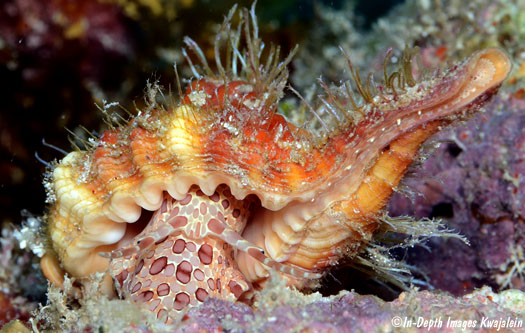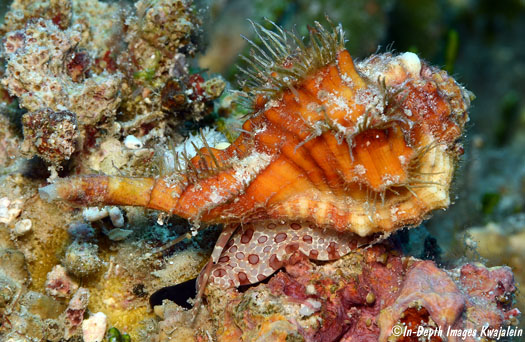 A young individual observed in an algae patch on a sandy Kwajalein lagoon slope on 24 July 2016.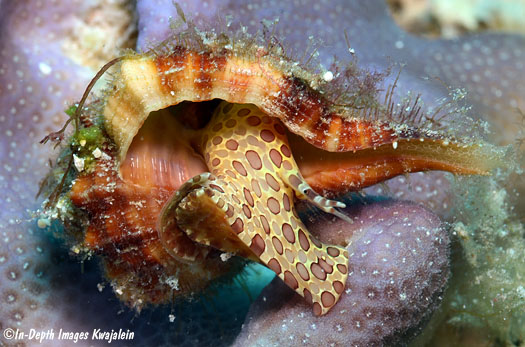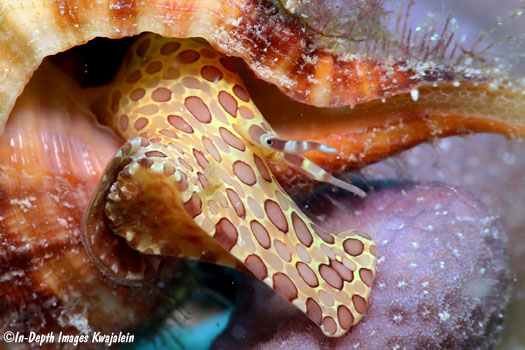 Created 5 August 2010
Updated 26 March 2017