Bulaceros porcellanus Newman & Cannon, 1996
Different books show different species under this name. We are following the Newman & Cannon Flabulous Flatworms CD. These are rare in the Marshalls, the few specimens found under rocks and in Halimeda algae on lagoon reefs. Specimens below measured about 10 to 20mm in length.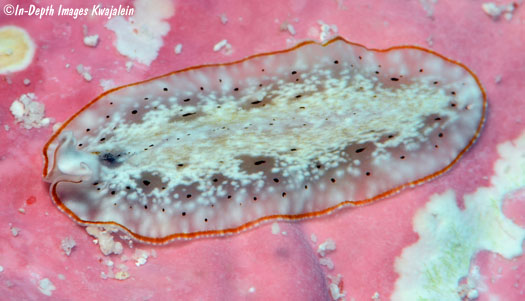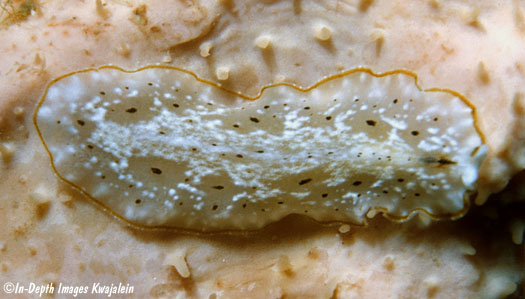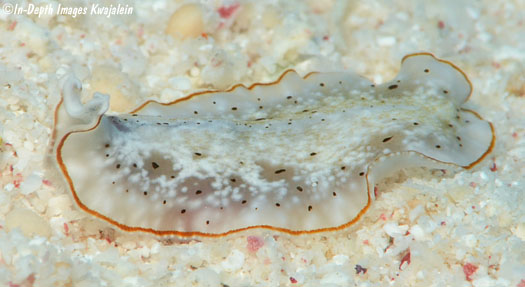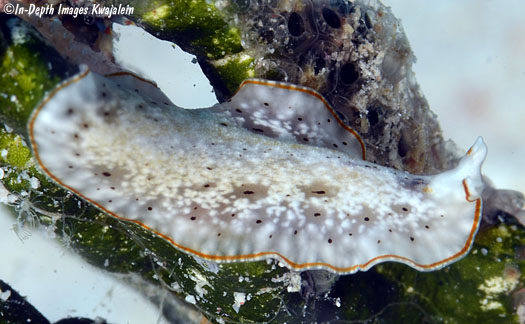 The specimen below with the highly ruffled margin was the largest specimen found.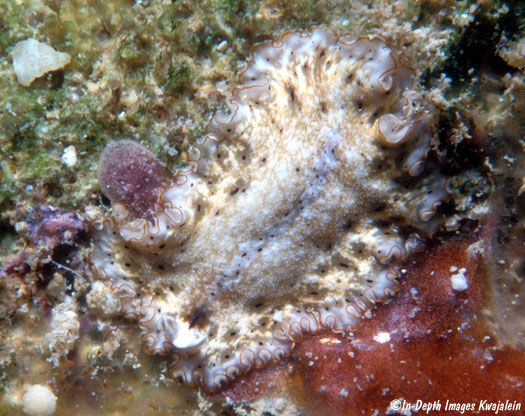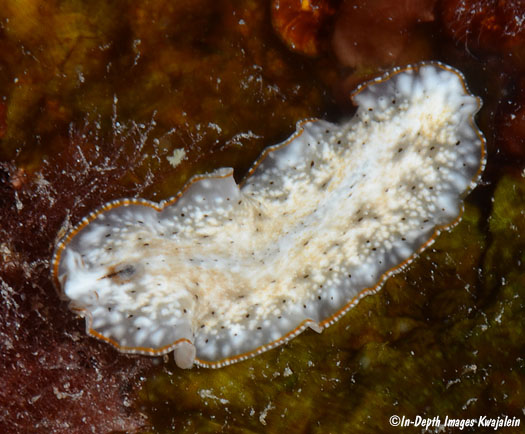 Created 21 April 2014
Updated 18 April 2016