Arothron nigropunctatus/meleagris hybrid
Hybrid puffer
This unique specimen appeared to be a hybrid between Arothron meleagris and A.nigropunctatus. The white spotted pattern typical of A. meleagris is faded, overlaid with a few black spots typical of A. nigropunctatus.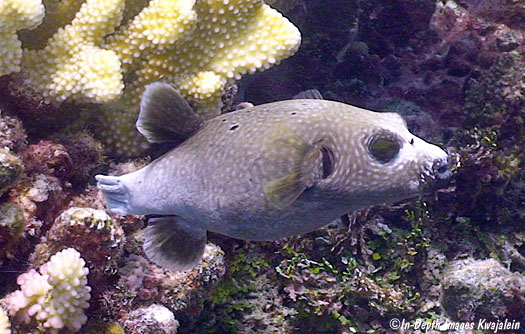 Created 22 October 2010
Press the back button to return to the previous page.