Geitodoris ? sp. h110
This was a relatively common species on the north shore of Oahu. We saw it often on night dives at Pupukea and Three Tables, usually exposed on short walls and ledges and frequently feeding on a black sponge. In the first shot below, the nudibranch is eating the black sponge at left.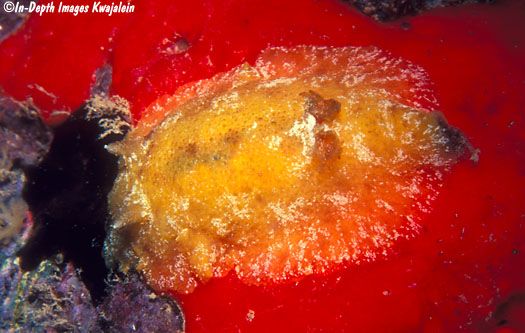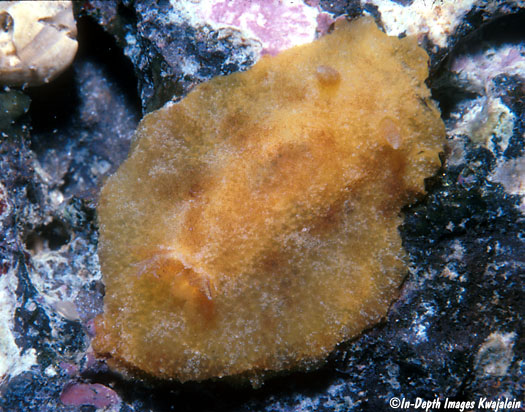 The next three photos all show specimens feeding in their black sponge prey.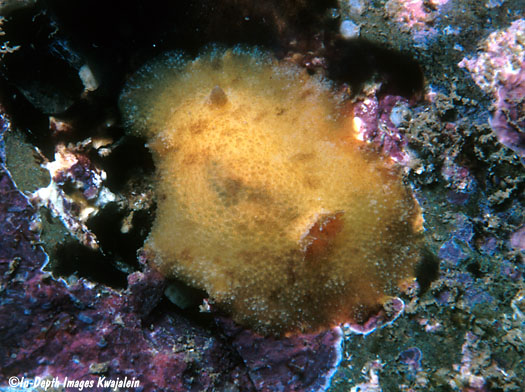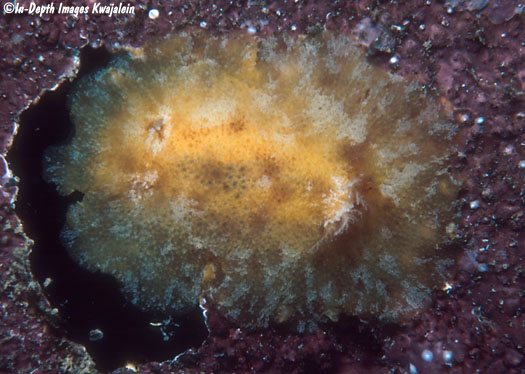 Here are two individuals slightly different in color.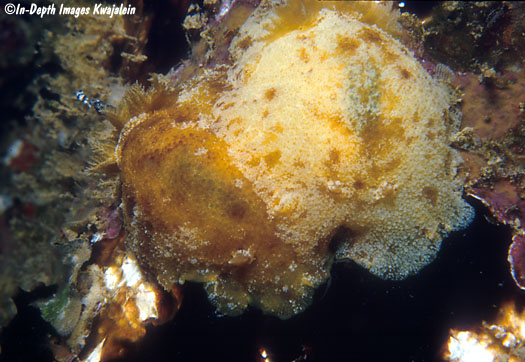 Links:
Sea Slugs of Hawaii
Created 20 April 2009
Return to Nudibranch main page