Aldisa pikokai Bertsch & Johnson, 1982
Aldisa pikokai is not all that uncommon, but is not too easy to spot due to its cryptic appearance. Its external morphology, complete with crosshatching ridges and three dorsal crater-like depressions, makes it look very much like a kind of sponge rather than a nudibranch. A nocturnal species, we found these at night at Makua and Pupukea on Oahu and at Puako on Hawaii. The few found during the day were underneath rocks at depths of about 14m off Ewa, Oahu.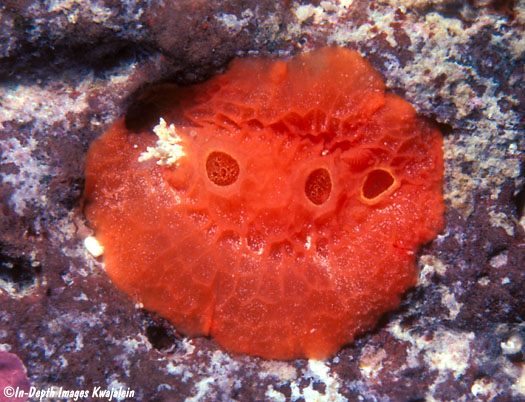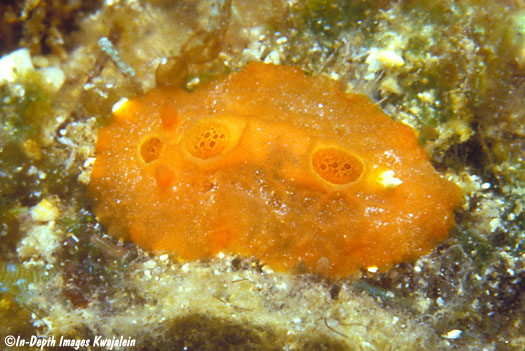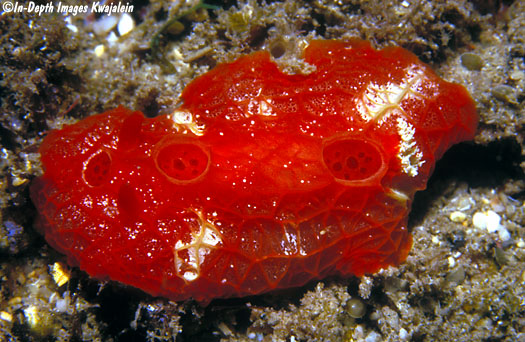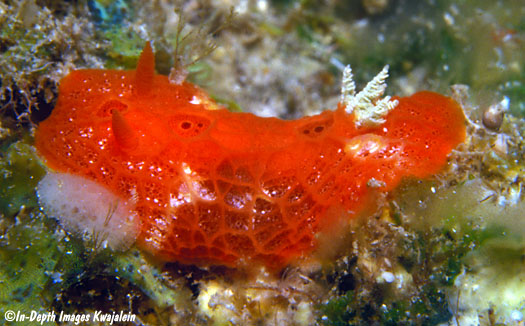 The nudibranch appears to eat an orange-red encrusting sponge.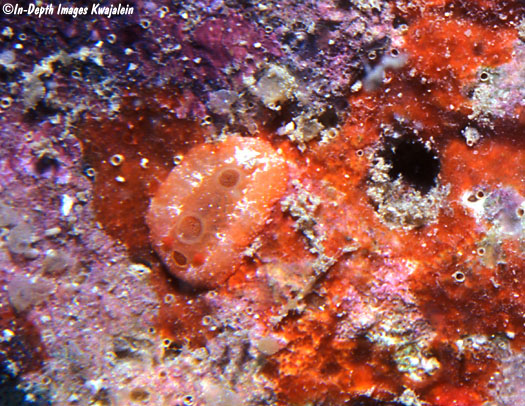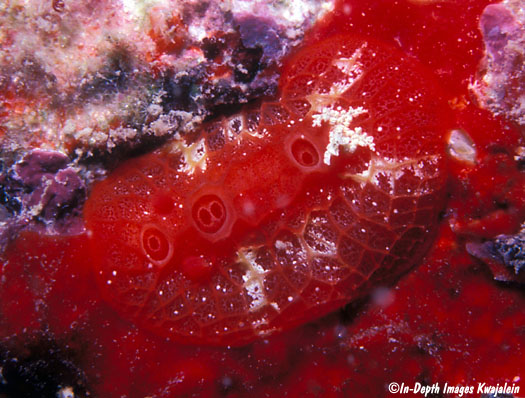 Links:
Sea Slugs of Hawaii
Sea Slug Forum
Marshall Islands Sea Slugs
Created 20 April 2009
Return to Nudibranch main page