Marionia hawaiiensis (Pease, 1860)
This fairly large tritoniid nudibranch could be found occasionally at night at Pupukea or Makua, Oahu, but on 18 September 1978, I ran across several dozen specimens under rocks on a shallow reef west of Waimea Bay on Oahu's north shore. It was the only time I visited this site. This area is pounded by large surf during the winter, and it is amazing the animals can survive there under those conditions.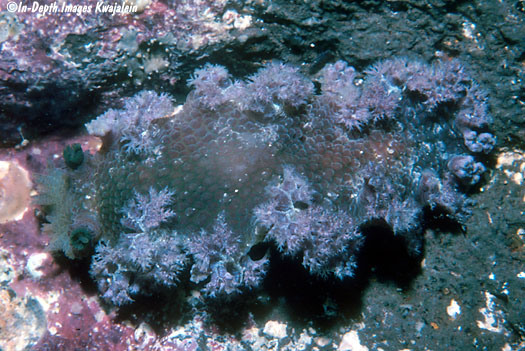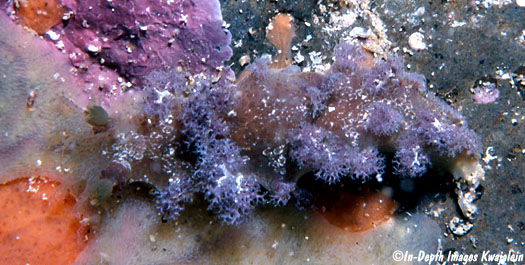 This young individual is crawling across an empty Tonna perdix shell.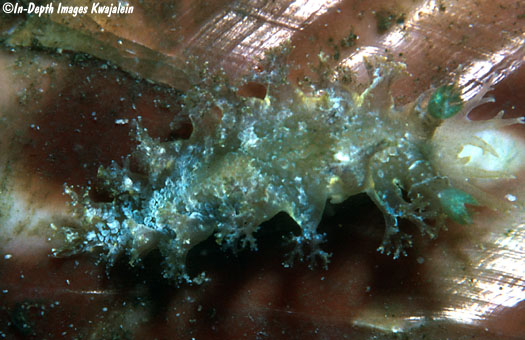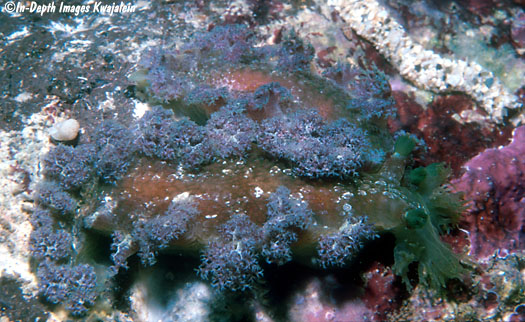 This species is reported to eat exclusively the blue soft coral Sarcothelia edmondsoni in the photo below.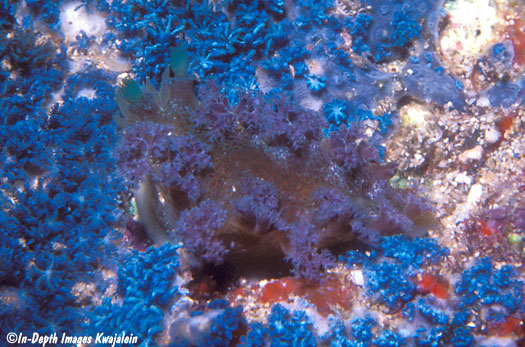 Links:
Sea Slugs of Hawaii
Sea Slug Forum
Created 20 April 2009
Return to Nudibranch main page