Miamira sinuata (van Hasselt, 1824)
We saw two of these in Hawaii, both with similar color patterns, and heard of one other one in the late 1970s. One of ours was at Waialua on 10 June 1978 and the other at Keaau, Oahu, on 31 December 1987. Since then, several other specimens have been recorded by various divers. This is a widespread Indo-Pacific species, and its color varies considerably throughout its range, as can be seen through some of the links listed below.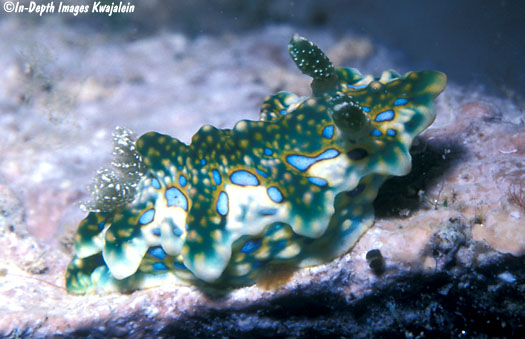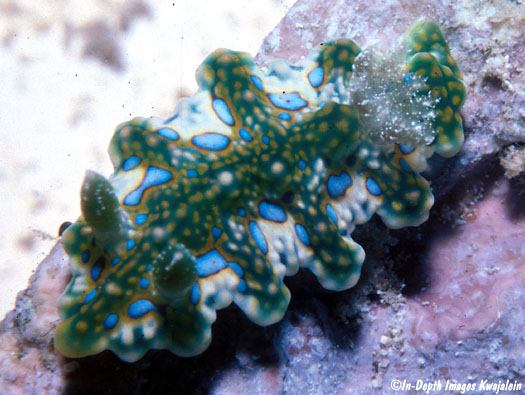 The Keaau specimen is below.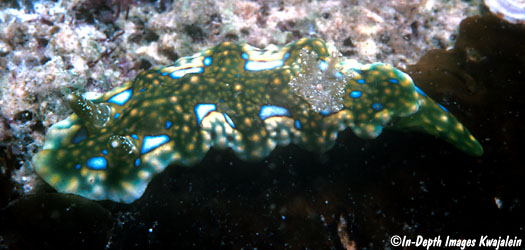 Links:
Sea Slugs of Hawaii
Marshall Islands Sea Slugs
Sea Slug Forum
Created 20 April 2009
Updated 1 July 2012
Return to Nudibranch main page