Berthella caledonica (Risbec, 1928)
I saw this species relatively often in ledges and small caves at night at Makua and Pupukea on Oahu and at Puako, Hawaii. It was usually between 5 and 15m deep and ranged in length up to about 40mm. The same species is known from the Marshall Islands, and the Sea Slug Forum reports it from several other parts of the Pacific.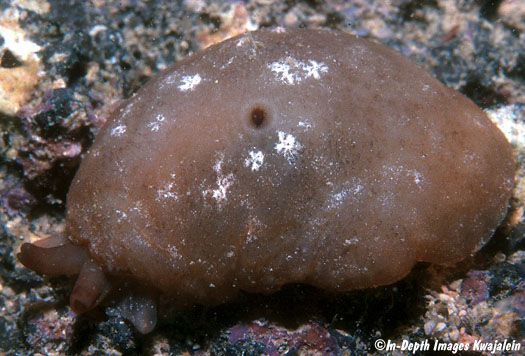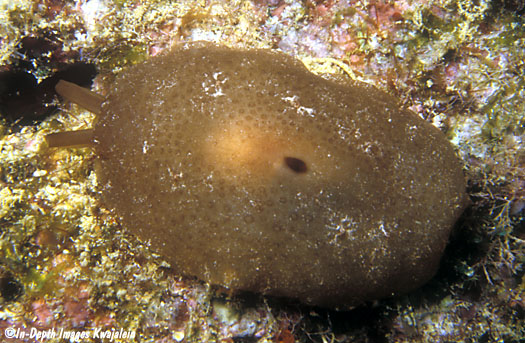 This one would appear to be the same species but lacks the dark brown dorsal spot. If you look hard, there is a slight gray patch right about where the spot would have been.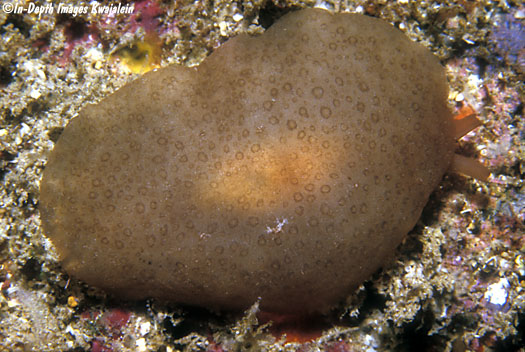 This appears to be a juvenile.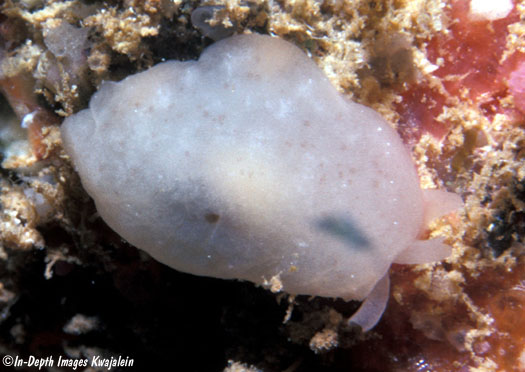 This is probably another juvenile. It matches one from the Marshalls pretty well, lacking only the dorsal brown spot.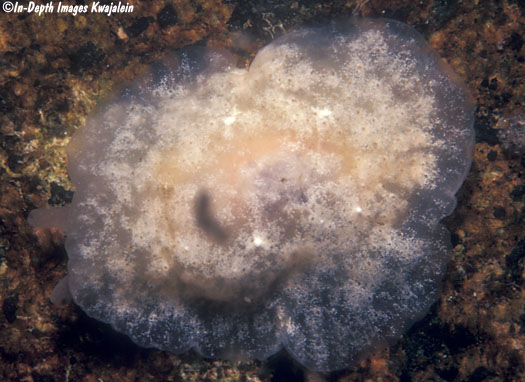 Links:
Sea Slugs of Hawaii
Sea Slug Forum
Marshall Islands Sea Slugs
Created 20 April 2009
Updated 12 February 2012
Return to Nudibranch main page