Pleurobranchus albiguttatus (Bergh, 1905)
These pleurobranchs were not particularly uncommon on night dives at Pupukea and Makua, Oahu, in ledges and small caves in 5 to 15m of water.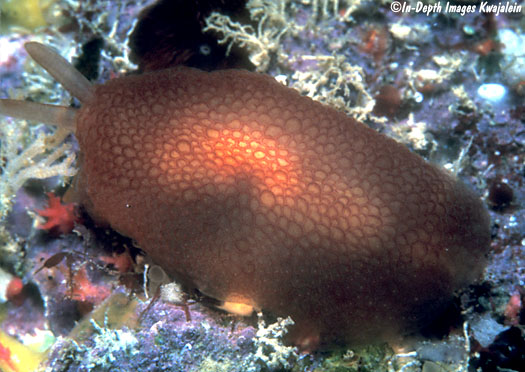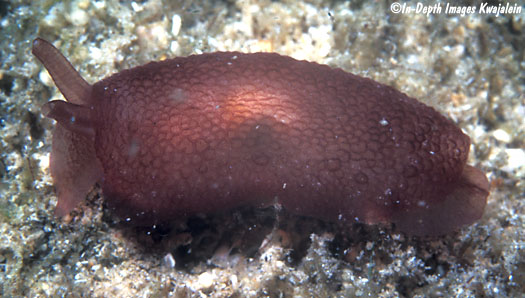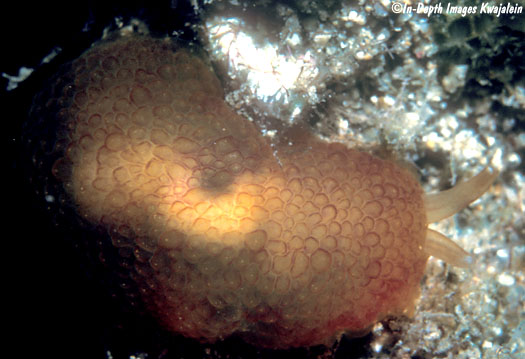 The specimens below are morphologically the same as those above, differing only in color, a trait known to be highly variable among the pleurobranchs. Sea Slugs of Hawaii reports that both forms have been found together and have identical internal shells.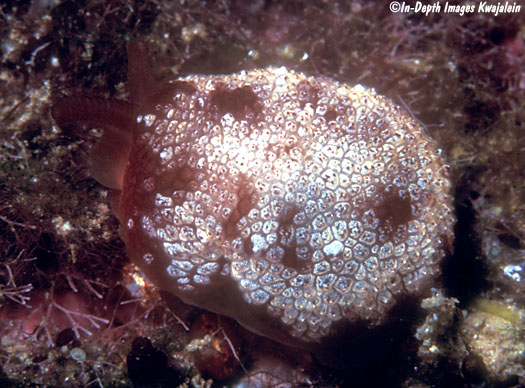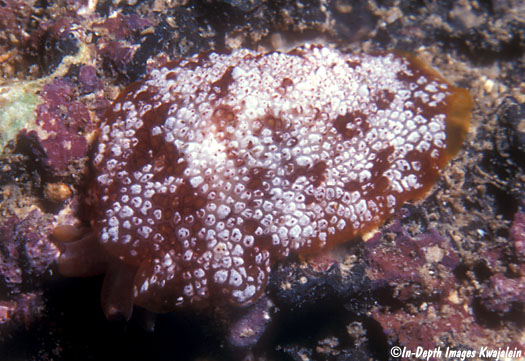 Created 20 April 2009
Updated 29 May 2009
Return to Nudibranch main page