Pustularia globulus (Linnaeus, 1758)
Globular chick pea, 13-21mm
This is the hardest to find of the Marshall Islands chick pea cowries. It varies in color from light orange to dark brown. The largest specimens are found at night in ledges on lagoon pinnacles, but they can also be found at night in seaward reef surge channel caves. Specimens living on lagoon pinnacles tend to be a bit shallower (6-8m) than P. cicercula and P. margarita, but it does range down at least to 20m in some areas. Pustularia globulus is distinguished by its smooth shell from the other brown chick pea, P. bistrinotata. Pustularia globulus is known from the Indo-Pacific with the exception of Hawaii and Western Australia.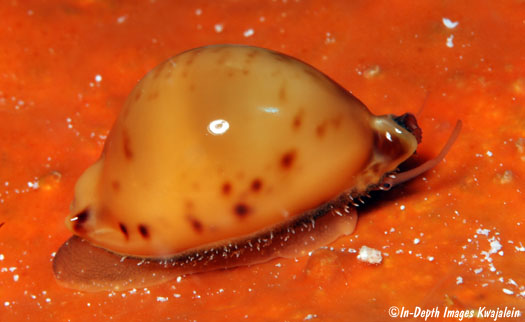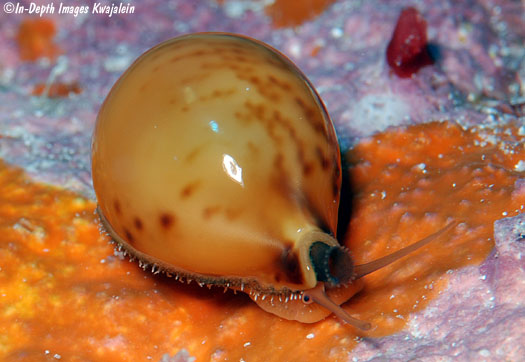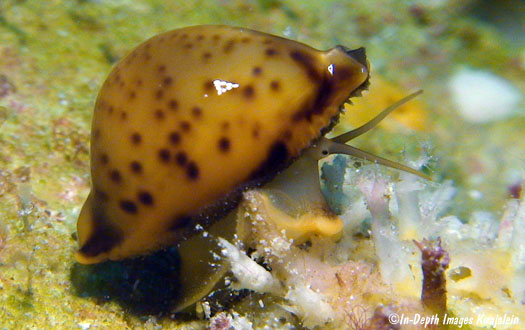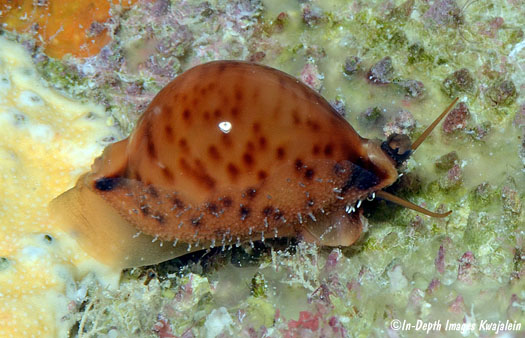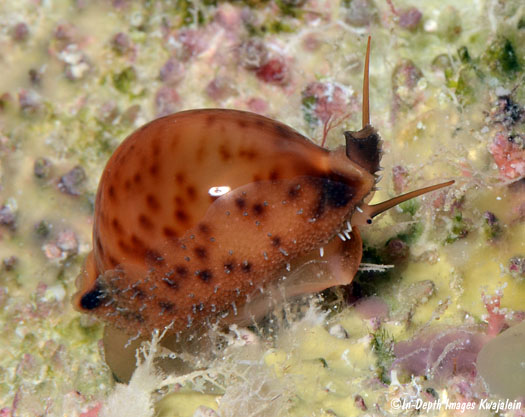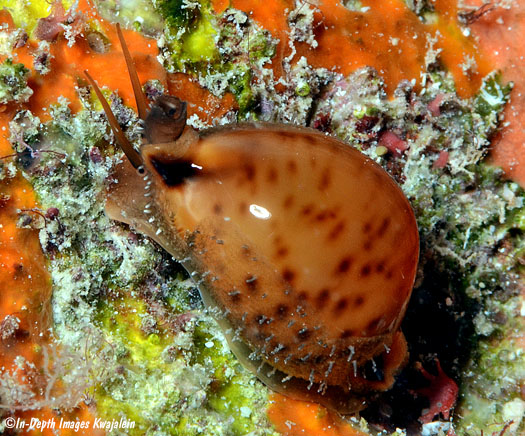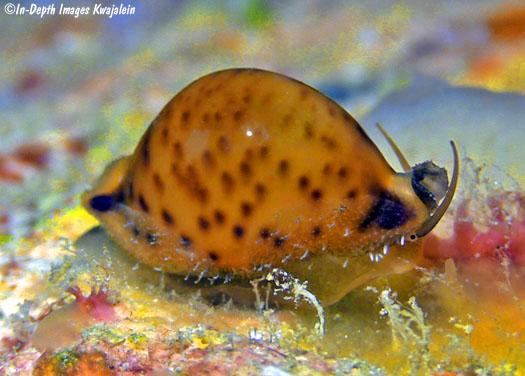 A shell found at night on a Kwajalein lagoon pinnacle on 3 September 2016 was unusually cooperative about putting out its mantle for a few photos.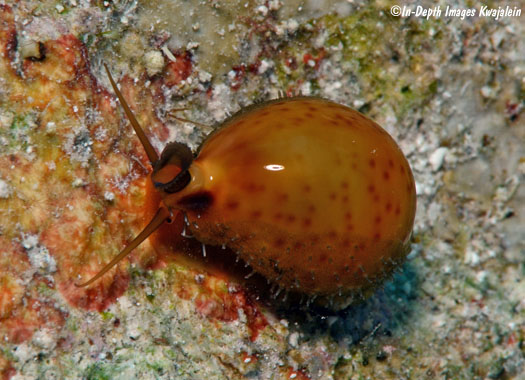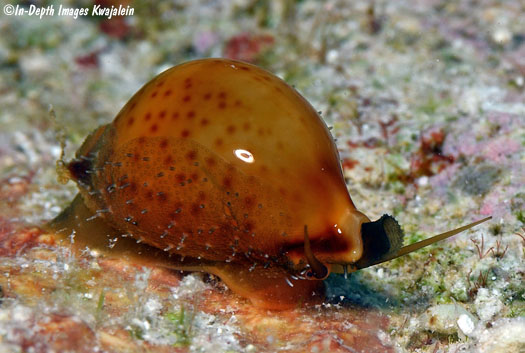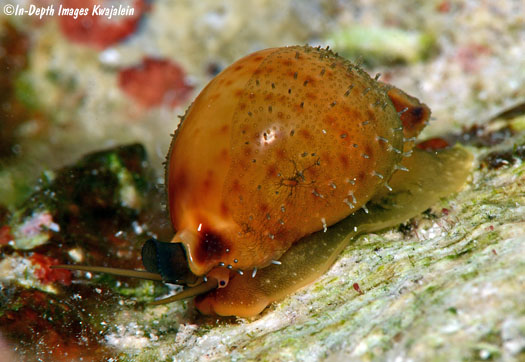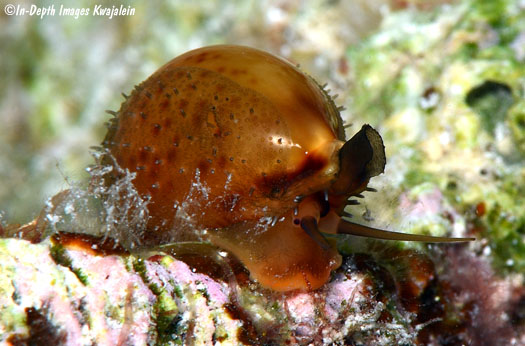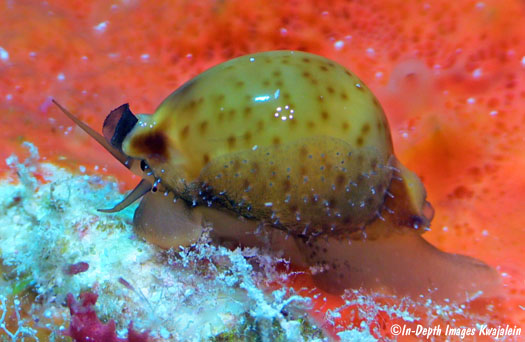 Note the fine brown ridges or "teeth" extending from the aperture of the shell.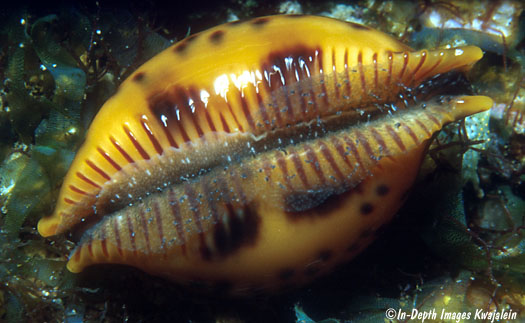 Created 1 April 2008

Updated 8 October 2016
Back to cowry thumbnails