Aclyvolva sp.


Ovulid
This species is found
on the steep seaward reef slopes. They are similar to Aclyvolva lanceolata, but the mantle is different and they live on branching red gorgonians rather than the unbranched whip-like species.
It is figured in Lorenz & Fehse (2009) as Aclyvolva cf lamyi, but Lorenz (pers. comm.) suggests it may be an undescribed species.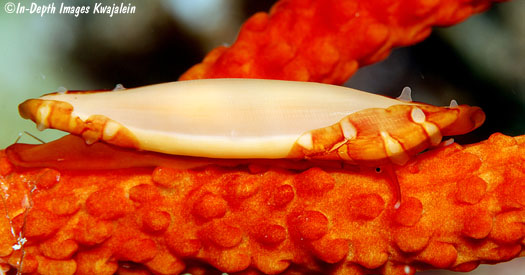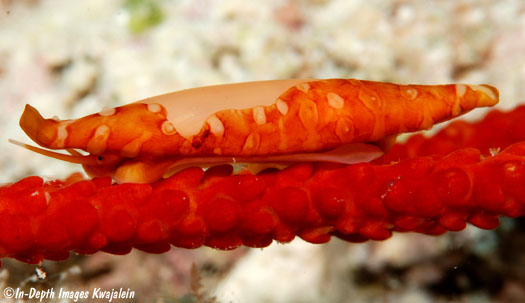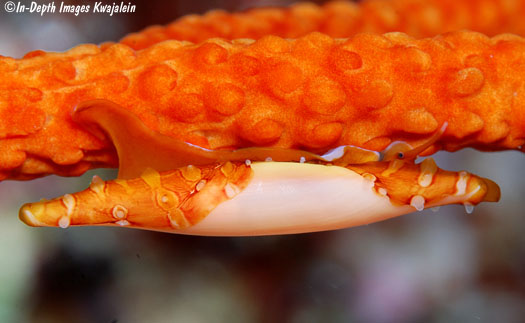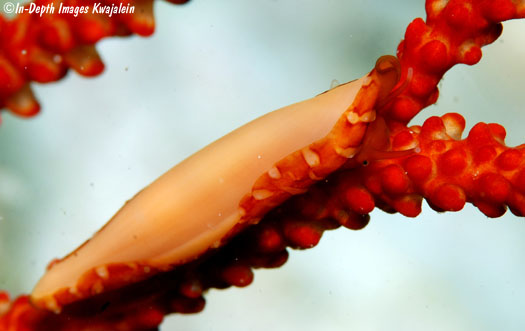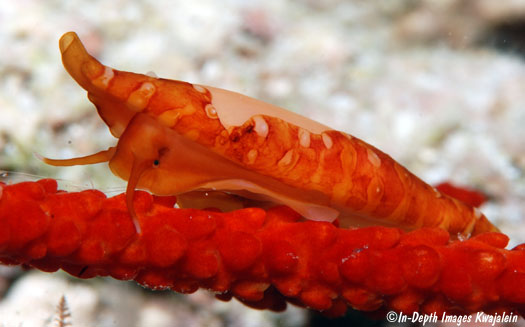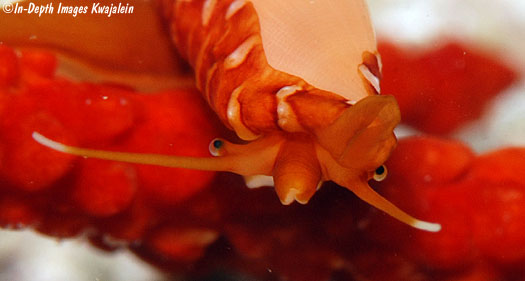 The specimen below was a juvenile with a very thin and somewhat fractured shell.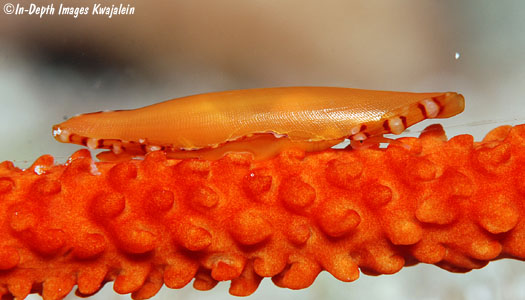 The three photos below show two specimens observed on the Kwajalein Atoll seaward reef on Ellisella gorgonians at a depth of about 40m on 12 April 2010. The papillae can stretch out quite a ways in undisturbed animals.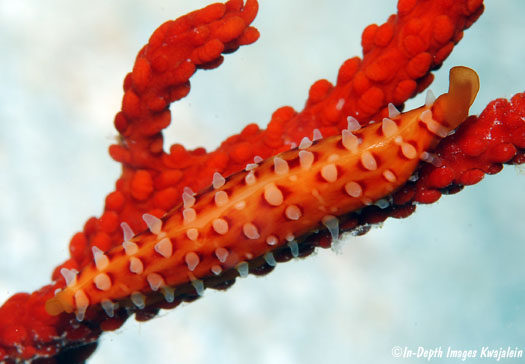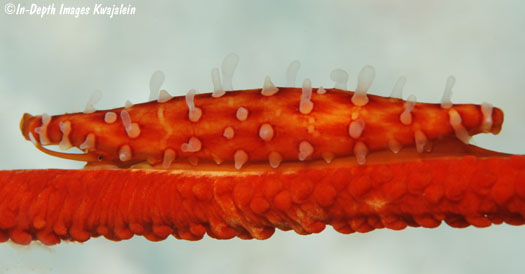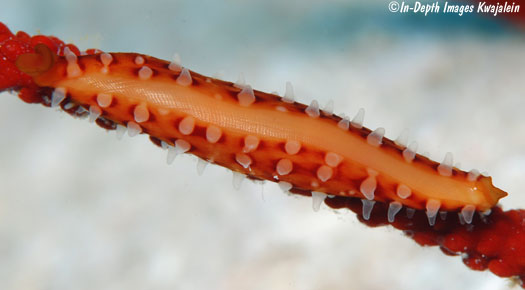 A 17.5mm specimen is below.


Created 17 July 2009

Updated 17 April 2010
Reference:
Lorenz, F. & D. Fehse. 2009. The Living Ovulidae. Conchbooks. Hackenheim, Germany. 651pp.