Hypselodoris sp. a193
The only one of these we saw on our 2015 trip was at Bubbles. We have also seen this species in Sulawesi. 20mm.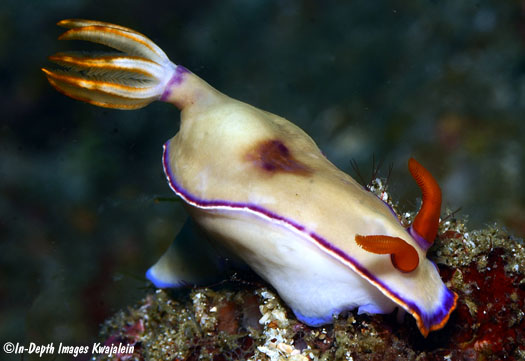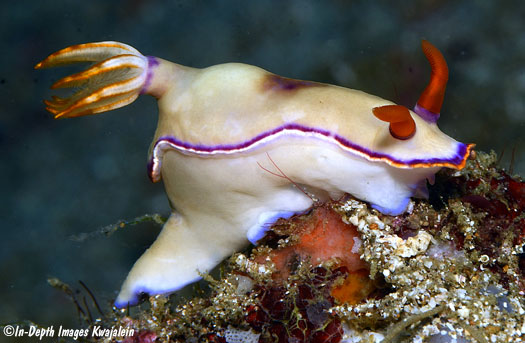 Several more were found at Red Palm in 2016, including one and a pair separately mating with a Hypselodoris sp. a223. Either they are closely enough related to smell the same or, contrary to appearances, they are color forms of the same species.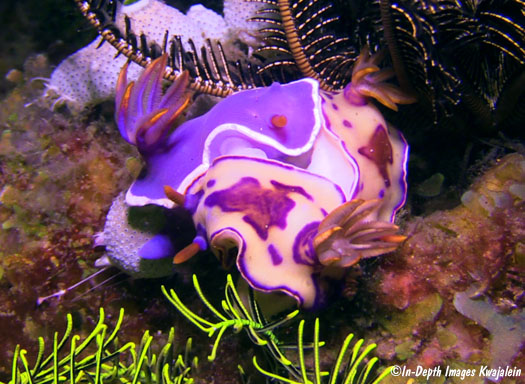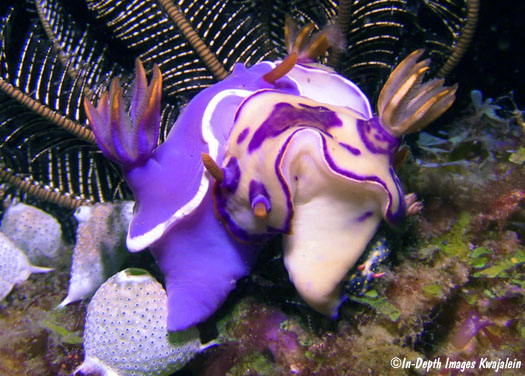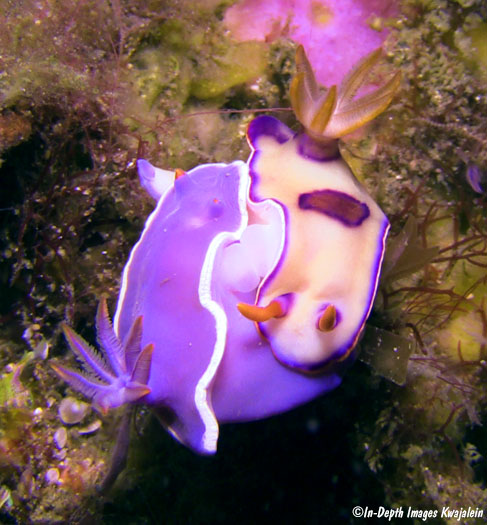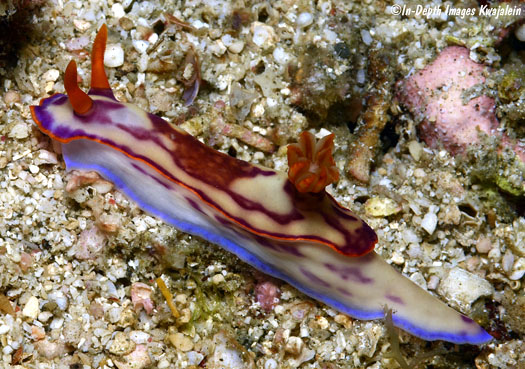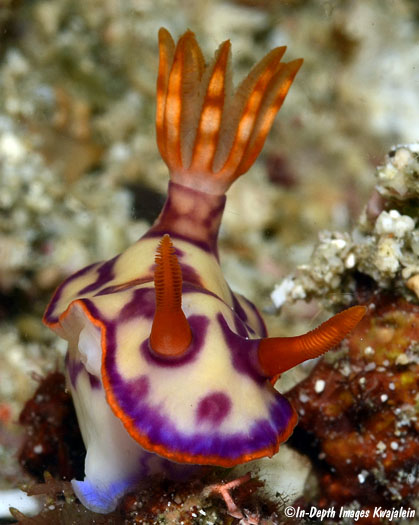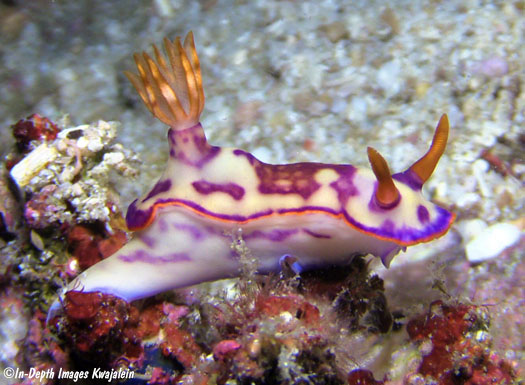 Created 15 June 2015
Updated 29 March 2017