Hypselodoris sp. a223
This is a tough one. It has been called a form of Hypselodoris bullockii. Some individuals also have a trace of the spotted pattern between their purple dorsum and white margin, tending them toward Hypselodoris apolegma. Gills range from purple to orange with some showing both colors. We hear this group is being studied, so we decided to place them all here in the undecided pile until some conclusion is reached. 15-50mm.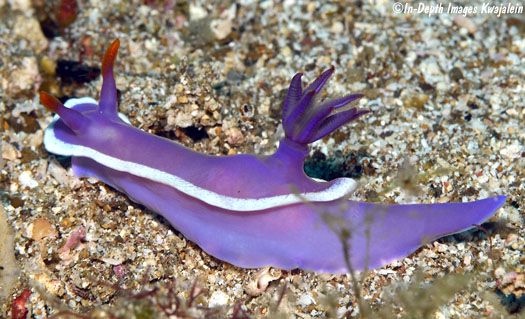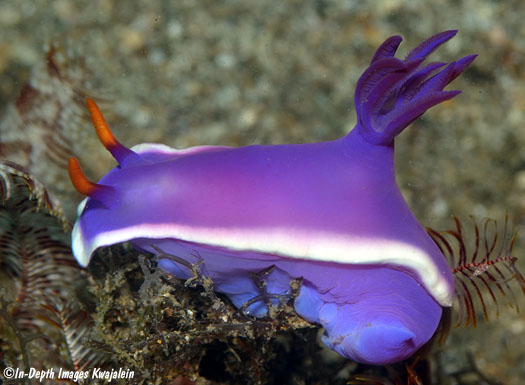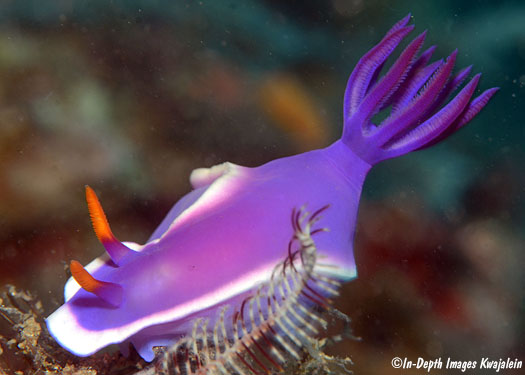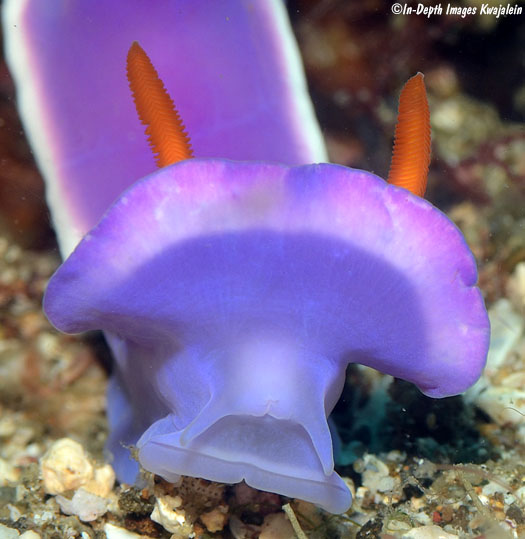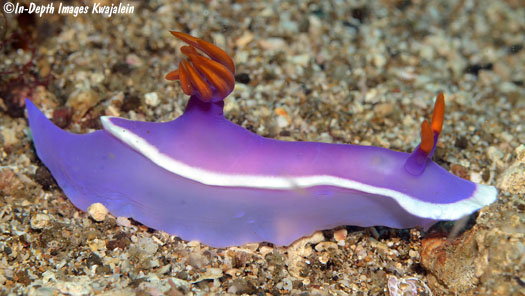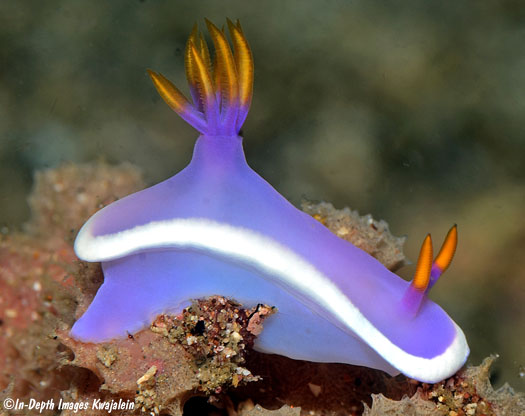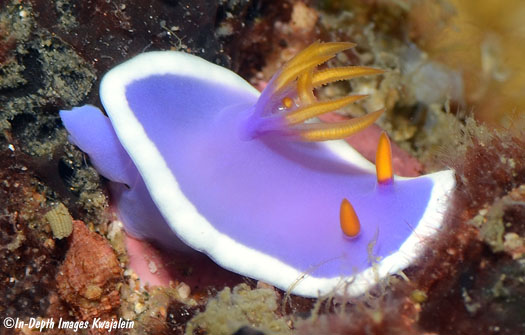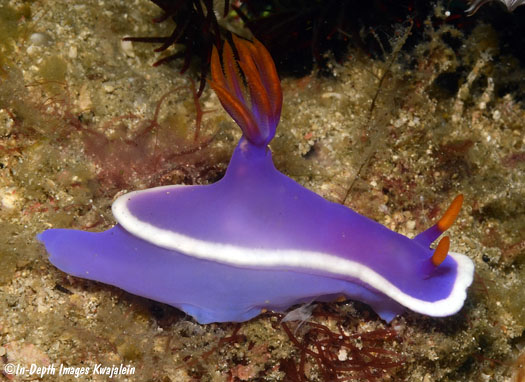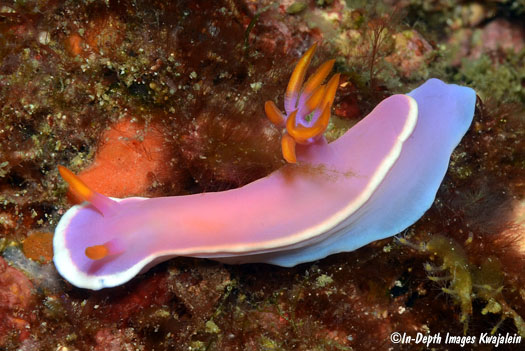 To further confuse the identification issue, this and another one were both found mating with individuals of Hypselodoris sp. a193 at Red Palm one night.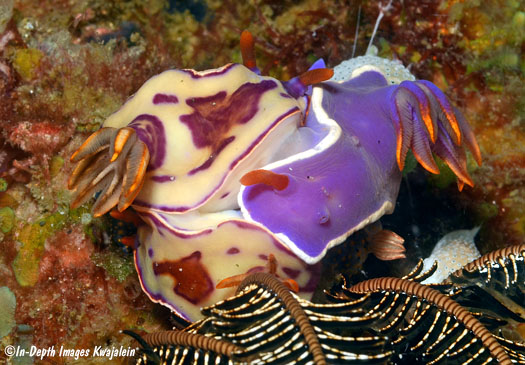 Created 15 June 2015
Updated 29 March 2017