Goniobranchus verrieri (Crosse, 1875)
While we would occasionally see this small species by day or night subtidally at Pupukea or under rocks on the intertidal reef at Hauula or Kewalo, they were most common in the Magic Island channel. There they could often be found feeding on a black sponge.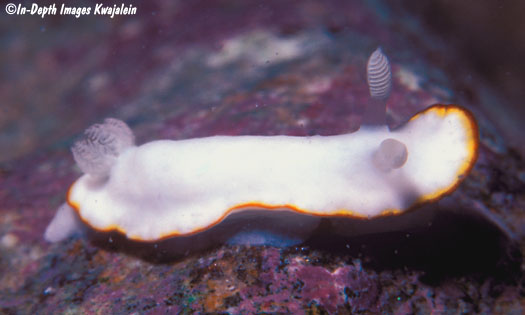 The pair below is feeding on a silt-covered colony of black sponge in the Ala Wai channel.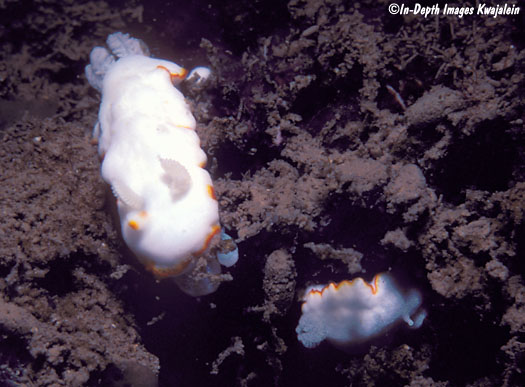 This specimen with its egg mass was under a rock at a depth of about half a meter on the reef at Hauula.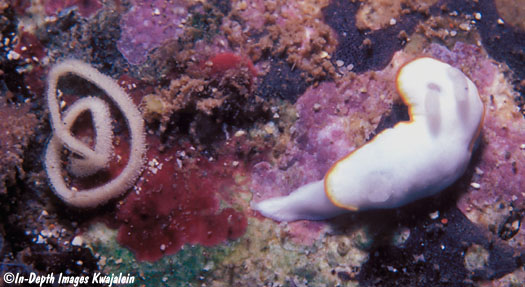 Links:
Sea Slugs of Hawaii
Sea Slug Forum
Marshall Islands Sea Slugs
Created 20 April 2009
Updated 1 July 2012
Return to Nudibranch main page