Hydatina physis (Linnaeus, 1758)
These I saw only occasionally in Hawaii. The intertidal reef bench at Campbell Industrial Park was a good place to see them at night.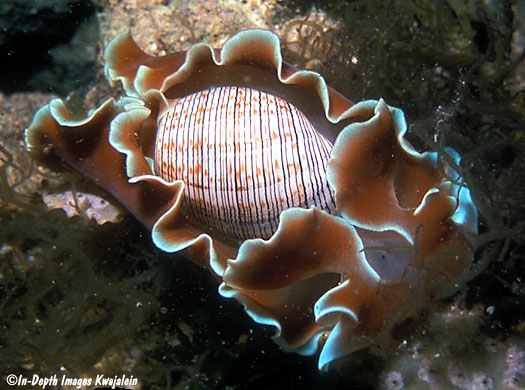 They bury in the sand by day. This one was exposed at night but started digging down in response to my light.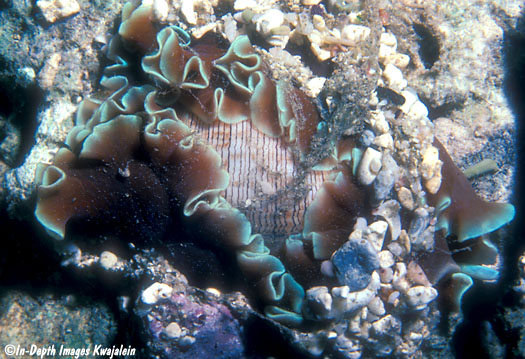 Links:
Sea Slugs of Hawaii
Sea Slug Forum
Marshall Islands Sea Slugs
Created 20 April 2009
Return to Nudibranch main page