Plocamopherus maculatus (Pease, 1860)
This species was not uncommonly observed on night dives, primarily at Pupukea, Oahu, and especially at Puako, Hawaii. They live primarily in ledges and small caves in lava cliffs and outcrops at depths of perhaps 5 to 15m and probably deeper. It is capable of swimming by lateral bending of the body when disturbed, and there are a number of patches on its body that phosphoresce when touched at night.We have also found this species in the Marshall Islands and in the Solomons.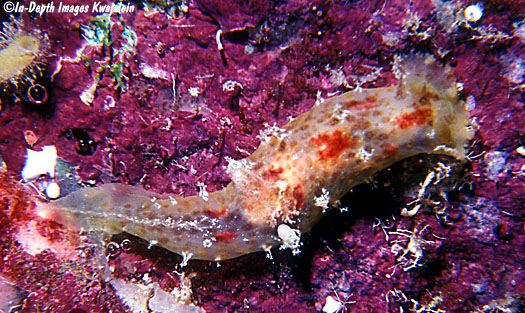 The closeup of the head shows the fine frilly margin around the anterior end.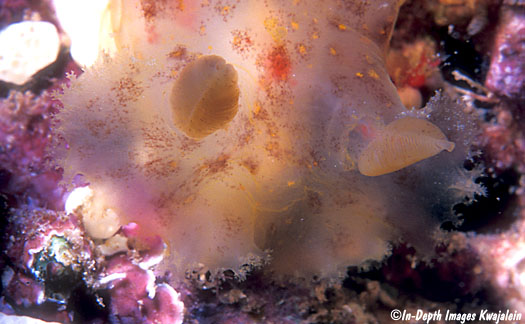 Links:
Sea Slugs of Hawaii
Sea Slug Forum
Marshall Islands Sea Slugs
Solomon Islands
Created 20 April 2009
Return to Nudibranch main page